Add Hardware Specs to iPhone Settings on iOS 9 [Jailbreak Tweak]
Launch Settings on your iOS 9 iPhone. What can you learn about the gadget using this menu? Well, Settings provides you with information about your iOS version, it shows the available / total capacity of the gadget, it shows how many videos and songs you are storing on the iPhone. But you have now hardware specs in iPhone Settings unless you are jailbroken.
If you jailbreak iOS 9 with Pangu and download one tweak from Cydia store you'll be able to include your hardware information into Settings – About section. You can surely search for other iPhone Settings jailbreak tweaks but you should give a try to the new free program that has just debuted on BigBoss repo.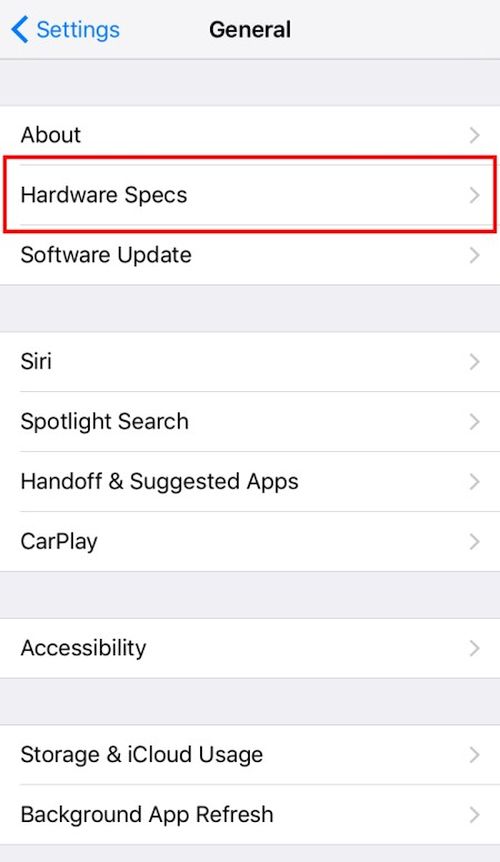 How to Add Hardware Specs iPhone Settings Guide
Step 1. Go to BigBoss repo and download / install HarwareSpecs jailbreak tweak on iOS 9 iPhone.
Step 2. Have you successfully installed this addition? You can now launch Settings app and find new information about your iPhone.
Step 3. In Settings you can should launch General menu and go to About section. This is where you will find Hardware Specs option.
Step 4. Now in Hardware Specs you should see all the hardware specifications of your iPhone model. For example, here you can find details about your physical memory, processor model, CPUs number and architecture. This data can be useful if you are intro technical details about Apple smartphones. Hackers found iOS 9.1 jailbreak solution but unfortunately you cannot jailbreak if you are running this firmware.
The tweak isn't necessary on your gadget if you are an ordinary user and not a tech-savvy iPhone owner. Great that it's free of charge. You can check it out of curiosity and always uninstall if you don't need to use it.