Apple Is Going To Introduce iOS 6.1 GM Next Week
There are rumors that Apple company plans to launch iOS 6.1 GM. Very soon the final iOS 6.1 beta firmware version for iPhone, iPod touch and iPad in the status of Golden Master will be available to all officially registered developers.
According to the newspaper IFIN, referring to "reliable sources", the final beta version of iOS 6.1 will be released "soon." According to the paper, Apple software engineers tested Golden Master long enough, and if all goes according to plan, the fifth beta iOS 6.1 in the form of GM build will appear next week.
iOS 6.1 update currently under development, and has appeared in four test builds for the iPhone, iPod touch and iPad. The first beta version of iOS 6.1 released on November 2, the second – November 13, third – 3 December. The most recent test version is iOS 6.1 beta 4, which was published on 17 December.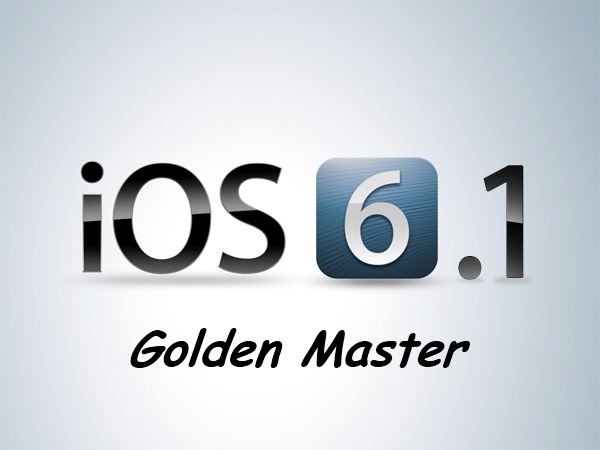 Golden Master will be the last build of iOS 6.1 and will be released with two goals: ultimate refinement of applications for the new firmware for the latest and to resolve bugs. Typically, the software is identical to the final status of the GM but after release it will be available of a wide range of users.
iOS 6.1 is a minor software update with innovations which are mainly concentrated in the user interface. Key iOS 6.1 features will improve the search technology in Apple standard maps and the emergence of opportunities to book movie tickets using voice assistant Siri. The latter function will be available only to U.S. residents.
The ability to download and install iOS 6.1 GM after the release will be on the iPhone 5, iPhone 4S, iPhone 4 and 3GS, iPad second, third and fourth generation, as well as iPod touch (4, 5). Users of iOS 6.0, 6.0.1 and 6.0.2 can download the update over the air (function OTA), by going to Settings -> General -> Software Update. Size delta update will take from 50 to 100 MB, depending on the model.
And the last great news is that after iOS 6.1 release we will enjoy iOS 6.x untethered jailbreak which is ready but hackers wait for iOS 6.1 to apply jailbreak for the new firmware too.