Apple Has Released iOS 6.1.4 and It's Ready for Download
Apple has just released iOS 6.1.4 firmware for iPhone 5. This technical update runs at number 10B329 and serves to update your audio profile for speakerphone.
You can download iOS 6.1.4 for iPhone now using links in the article. However you can download and install 6.1.4 only on the Apple iPhone 5. And I have good news for those who are going to unlock iOS 6.1.4 iPhone and prepare for iOS 7 release date.
iOS 6.1.4 Features
The new version of the OS has minor changes. This version is the updating speakerphone audio profile. This firmware contains security content also included in the previous iOS update.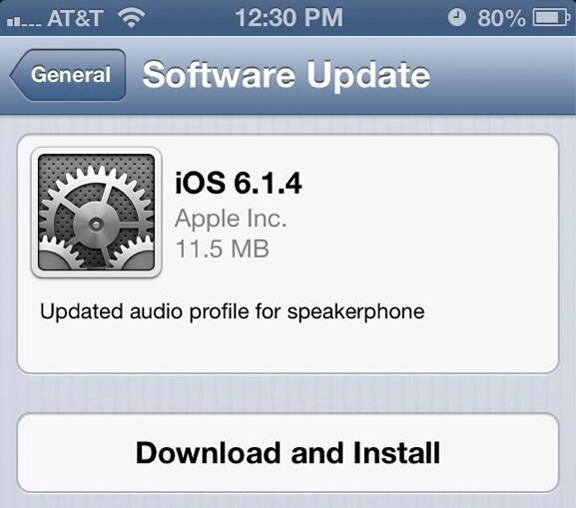 Release of the new test firmware for the iPhone 5 was held six weeks later after Apple rolled out iOS 6.1.3 update for the end users. The latter includes improved Maps in Japan. Also a fix of the vulnerability to bypass the passcode as a result of which there was an opportunity to gain unauthorized access to the mobile device.
Download iOS 6.1.4 for iPhone 5 GSM, CDMA [Direct Links]
To install the iOS 6.1.4 firmware on iPhone 5 and get your updated speakerphone audio profile just go to the Settings or download an update usingthe links above. Then use iTunes and Shift button to update your device.
Of course, Apple fixed in the new assembly the vulnerability used to jailbreak iPhone with Evasi0n. So if you still use evasi0n jailbreak don't update your device and stay clear from it.
Also Apple didn't change VPN settings in iOS 6.1.4 as was rumored before.