AT&T and T-Mobile Merge Databases of Stolen iPhones
Reports state that about 38-40% of all NY and Washington, D.C. robberies included handsets in 2011. There is a new way to prevent iPhone thefts and protect iOS consumers, and it has been introduced by the two biggest U.S. carriers AT&T and T-Mobile. These companies will merge their databases of stolen handsets. I have already wrote you about AT&T and T-Mobil roaming after affects of the frankenstorm.
Similar plans were first announced in spring by all big mobile operators. They wanted to do this through the Federal Communications Comission, however AT&T and T-Mobile blocked iPhone database will be first to actually start working.
How can it work? You will get the answer inside this article.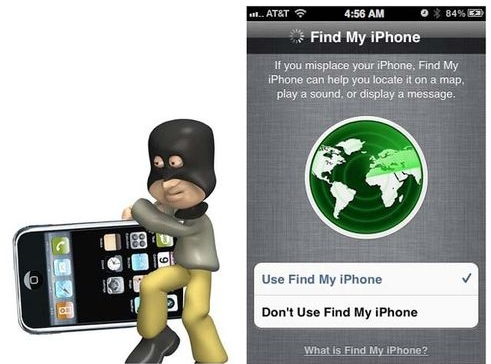 Combined Database and IMEI Number Bans
There is a report on CNET that shares details about T-Mobil and AT&T blocked iPhone databases merging. It is already working, at least it is alive by now. Both mobile operators can block gadgets from being used on their networks. You might have guessed that they simply ban iOS IMEI number which is unique for every Apple smartphone.
IMEI number identifies the iDevices and it carries important information about iPhone owner and the network he or she is using. Once the IMEI number is blocked, its device's holder will not be able to make phone calls on domestic networks.
Fewer Thefts from Now On?
Even if your iPhone is stolen but its IMEI number is banned the thief won't be able to make calls because no SIM cards will work on this device.
Nowadays only two carriers, AT&T and T-Mobile, will use this base and stop iDevices from being used by non-owners. Other mobile operators [Verizon and Sprint] will support this initiative and merge their databases by fall 2013.
Do you believe that this plan can really help iPhone customers? Personally I think it is a great idea however it will not help to find your handset in case it has really been stolen. It will save your phone bills which is cool and maybe "dry up the aftermarket for stolen devices," according to Steve Largent from CTIA.