Best iPhone 3D Touch Features and Tricks
The best iPhone 3D Touch tricks offer many interesting options to Apple users. This is a cool feature and a lot of customers get their 'fruit' handset to enjoy the pressure-sensitive screen technology. Still with iPhone 6s and 6s Plus release the iPhone 3D Touch option got even better in many different ways.
Learn more about best iPhone 3D Touch features and do more things with your iPhone than you could ever imagine. It could be fast, simple and easy. Let's see what we've learned about iPhone 6s and 6s Plus unique options.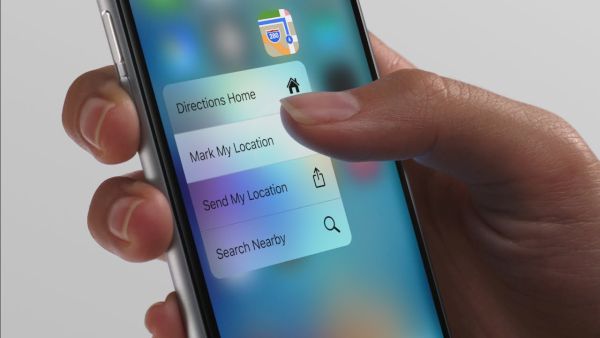 Firstly, you can easily turn on Low Power mode. Click your Settings icon and you'll see Quick Action menu where you can swipe up to Battery and get to Battery Settings. Enable Low Power option and save your battery life. This is very simple.
Secondly, you can switch keyboard to trackpad mode while typing in the application. Click down on your keyboard and wait for keys to disappear. It will change it into trackpad. Click once and choose a word. Click twice and you'll highlight sentence. Click three times to choose paragraph. If you wish to get back to keyboard you need to only lift up finger.
Thirdly, when you click firmly on Camera app icon you'll get to Quick Action menu and can take selfie or picture. This is a fast way of taking photos with 3D Touch. There are cool 3D Touch Cydia tweaks for your iPhone.
It is also possible to read your emails by clicking on the email in Mail app and swiping to the right. This way the message will be marked as read. If you wish to previewany link you should click hard on it and the pop-up window will let you preview the website.