Bargain UnlockFusion Offer To Unlock AT&T iPhone 4 Baseband 04.11.08 [Lowest Price]
Just recently I have found some interesting info about factory and cheap AT&T iPhone 4 04.11.08 baseband unlock. You can use this unlocking solution for much lower price than all other official unlocking services.
The only way to unlock your Apple phone is receiving IMEI unlock code but this process requires money. First we found you cheap and legit IMEI iPhone unlock and many our readers who stuck on locked networks unlocked it very easy and at a bargain price.
Yesterday I posted a list of scams unlock websites where you could see sites that offer fake. Among conditions on how to keep your phone safe from the scam I told that it was impossible to find really cheap official factory unlock for iPhone, especially on eBay but may be I was wrong.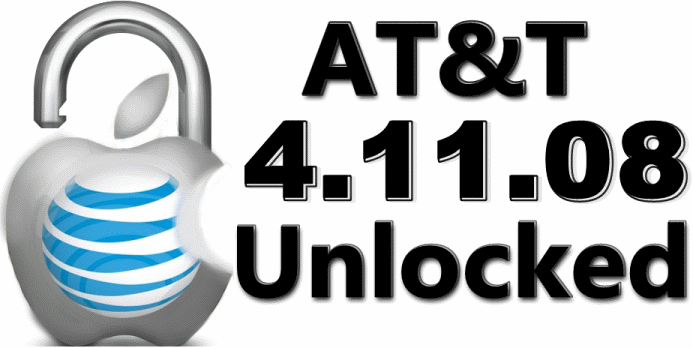 I guess finally I have found something really interesting. These guys call themselves Unlock Fusion and offer permanent unlock for any AT&T iPhone 4 even on baseband 04.11.08. Also you can use this IMEI unlocking service for 04.12.01 if your iPhone is not on AT&T network. They have an account on eBay and want up to 20 bucks for factory AT&T unlock. Yes, I'm serious – up to 20 bucks but only for AT&T. And it is no matter if your iPhone is:
Blacklisted (reported as stole or lost).
On contract or in contract.
Passed due balances.
Any baseband (including 04.12.01 and 04.11.08).
Any iOS firmware (starting from iOS 5.1.1 and lower).
Any iPhone model (4S, 4, 3GS, 3G).The unlocking process will take 12-24 hours after you make an order.
Don't worry about the warranty.
However they have one requirement: you have to have at least one feedback on eBay.
How to Perform Unlock iPhone 4 Baseband 04.11.08 For Lowest Price
Step 1. Follow this link.
Step 2. After reading terms and conditions on their eBay account, press Buy it now.
Step 3. After payment confirmation you will receive a letter like this:
Step 4. Follow the link and log in to have access for order.
Username – your username on Ebay, password – your zip which is linked to your eBay account.
Step 5. Fill given on their website form including your iPhone IMEI number and your email and click Get code.
Step 6. Later, go back to unlock fusion website and see the status. Should be "Pending codes".
Step 7. Refresh the page from time to time and when you will see "View codes" that would be mean that your iPhone 4 is officially unlocked. As I said before this process can take from 12-24 hours.
Step 8. Now first open iTunes on your Mac or PC and confirm that internet is running and connect your iPhone to iTunes using USB cable with Sim card you want or AT&T Sim card.
Step 9. Next backup and then restore your iPhone in iTunes.
Step 10. And right after restoring process your iPhone baseband 04.11.08 will be unlocked permanently and officially and you will receive the Congratulation message.
Note: If your iPhone is getting signal or is not unlocked, you need to do backup and restore it again. It may take up to 3 times.
Don't worry about activation, jailbreak or re-jailbreak, iOS update together with baseband and about the time of unlocking status.
If you need quicker or not only for AT&T unlock you can use this list of official IMEI unlocking services and choose the best service for AT&T iPhone.
Also after I read comment, feedback and reviews I could say that the only problem exists with those who didn't see that this cheap factory iOS 6 unlock was only for AT&T iPhone in USA.
If you are using Verizon or Sprint network you can use this link to get unlock for barred iPhone and enjoy it forever. Also you can take part in our giveaway to get factory and permanent IMEI unlocking code for free.
Use comment form below if you also know something about this unlock and help people to make a decision to factory unlock iPhone 4 baseband 04.12.01 on AT&T for lowest price.