Check Out Video and Photos of the Steve Jobs Boat Venus
More than a year ago after the death of Steve Jobs the yacht named Venus was launched. One of the last projects of the ex Apple CEO was shown to the public for the first time in Aalsmeer, Netherlands. There is Steve Jobs memorial 2012 that remind you what a genius he was.
80-meter yacht, named after the Roman goddess of love and beauty, went to the water in the presence of the family of the deceased genius inventor. The corpus of Venus is made entirely of aluminum, which makes it extremely light and maneuverable. Among other differences, Jobs family ship Jobs features a large rest area with a Jacuzzi on the deck.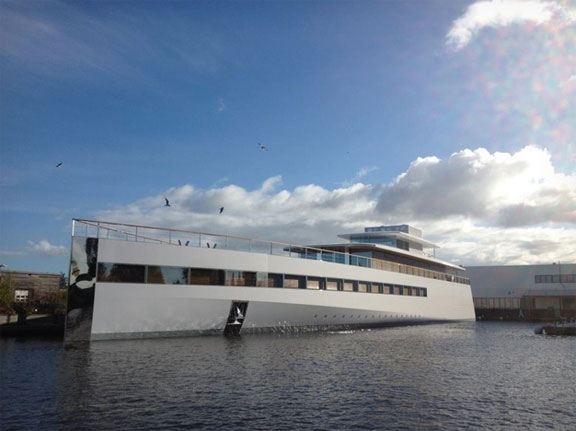 It is noteworthy that the control of the vessel carried by seven 27-inch iMac, installed in the wheelhouse of the captain. In general, the development of the Steve Jobs yacht design took 6 years. At the stern of  Venus, opens the hatch from which comes up speed boat that delivers passengers if the receiving port is too small for the boat.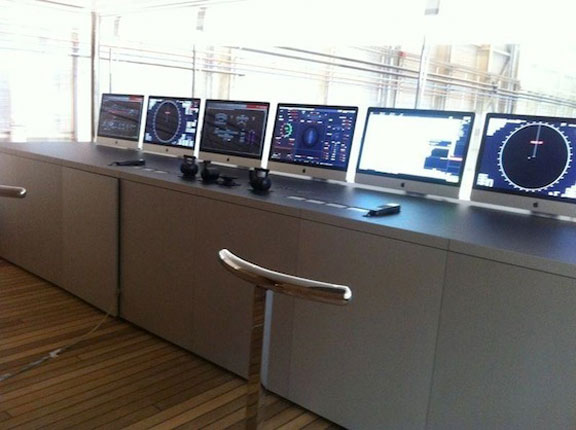 Teak deck perfectly smooth and flawless. Like in Apple Store, instead of windows there are large, almost floor-to-ceiling glass panels in the cockpit and in the main living area is a huge glass wall with width of twelve and a height of three meters. iOS 6 Apple Store chief engineer designed for Jobs special glass that can serve as a support structure.
In the biographical book "Steve Jobs" by Walter Isaacson is said that the former head of Apple with French designer Philippe Starck had long worked on the boat which was to meet his vision of how to relate to the creation of things that are not even computers.
After our omelets at the café, we went back to his house and he showed me all of the models and architectural drawings. As expected, the planned yacht was sleek and minimalist. The teak decks were perfectly flat and unblemished by any accoutrements. As at an Apple store, the cabin windows were large panes, almost floor to ceiling, and the main living area was designed to have walls of glass that were forty feet long and ten feet high. He had gotten the chief engineer of the Apple stores to design a special glass that was able to provide structural support. By then the boat was under construction by the Dutch custom yacht builders Feadship, but Jobs was still fiddling with the design. "I know that it's possible I will die and leave Laurene with a half-built boat," he said. "But I have to keep going on it. If I don't, it's an admission that I'm about to die.
As you see Steve Jobs felt that he wouldn't see his yacht Venus on the water. But it is a reminder for the family that Steve was a genius