Cloud Apple Services Are Down: New App Store Outage
This week wasn't easy for Apple. Users noticed App Store outage and this problem quickly echoed to other company's services work. This time a number of services was affected and Apple even reflected these unpleasant changes on its status page that is usually showing that everything is great even when a lot of users complain.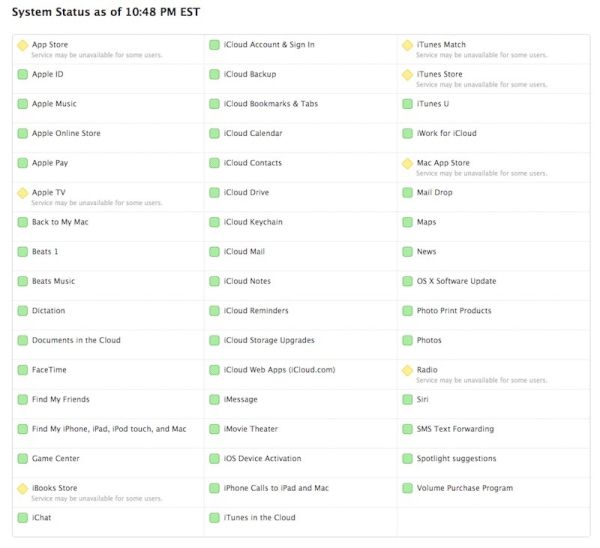 What caused the latest iTunes Store outage and other problems? Users with iPhone, iPad experienced the bug and Apple TV outage also caused owners of this device to not being able to use Siri because iTunes and App Store both couldn't be accessed.
Did the new gadget cause this outage? It's hard to say because Apple presented the bigger tablet model iPad Pro earlier and the 12.9-inch gadget shouldn't have influenced the work of multiple company's services. The problem was even with the official online store and a lot of customers couldn't use iMessage application.
Is there anything you can do when App Store outage takes place as well as other service are not working? You can only sit and wait, share your impressions with your friends, visit the Apple Support forums to make sure a lot of other people are getting the very same issue and wait. Apple is pretty quickly to identify problems and fix them even when the Cupertino-based giant is officially silent. It is still working on the solution to make users happy.