How To Downgrade iPhone 3GS iOS 6.1.3 To iOS 5.1.1 Without SHSH Blobs
Thanks to iFaith you can downgrade iOS 6.1.3 without SHSH blobs to 5.1.1 or with locally saved blobs by Tinyumbrella to 6.1.2. As for me I don't have blobs from TinyUmbrella so I used that iFaith gave me.
Last time I wrote about how to dump SHSH blobs and create custom firmware using iFaith. But here is a little different method and I tried it myself on 3GS.
I know that iOS 5.1.1 is not 6.1.2 / 6.0 but you can have untethered jailbreak with Absinthe 2.x tool to enjoy your favored tweaks and go back iOS 6.1.3 after known hackers will release new tool for this version.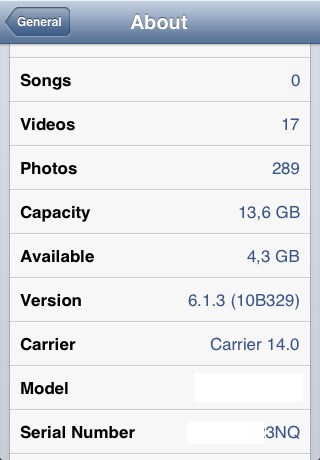 Requirenments
iFaith 1.5.6
iReb r7
iOS 5.1.1 / 6.1.2 firmware (optional)
Saved SHSH blobs with TinyUmbrella (only for downgrade to iOS 6.1.2)
iPhone 3GS (but you can try it other supported devices)
iTunes, better the latest.
If you will try to use Cydia SHSH blobs for iOS 6.1.2 you will stuck in Soft DFU mode after Shift / Restore in iTunes. You need to fix this issue because during restore iPhone to custom firmware you will receive 1600 /1/2/3/4 error and iReb won't help.
How to Fix Soft DFU Mode
1. The first thing that you should do is to hold two iPhone buttons (Home and Power) 10-30 seconds. Release Home button and then Power. If this doesn't help you can try the second method that worked for me.
2. Do a "clean" restore in iTunes without Shift and other additional actions. Only after you will restore iPhone to the newest firmware again because you can downgrade iOS 6.1.3 to 5.1.1 here below.
Attention: this guide is only for factory unlocked iPhone. If your unlock doesn't depend on baseband you can follow this guide. If not, unlock iOS 6.1.3 iPhone first and then you can look for untethered jailbreak.
Use iFaith Signed IPSW for iOS 6.1.3 Downgrading to 5.1.1 on iPhone 3GS
Step 1. First download iFaith 1.5.6 and unzip it.
Step 2. Run iFaith as administrator. Click "Show Available SHSH Caches on Server" and connect your iPhone 3GS to PC using USB.
Step 3. After the program detects your device choose the blobs you need. In my case I choose for iOS 5.1.1 because iFaith gives error if you choose for 6.1.2.
Step 4. Download selected blobs.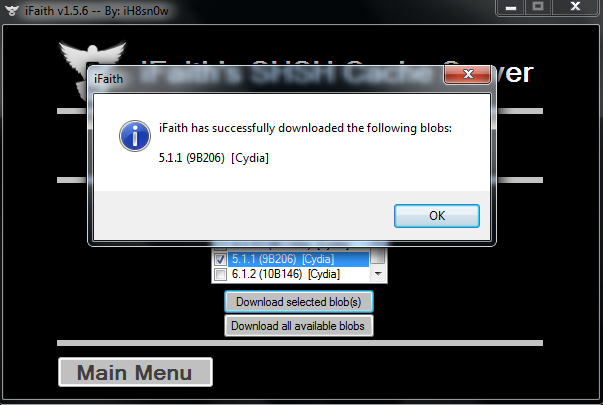 Step 5. Now go to the main menu and choose "Build *signed* IPSW w/Blobs" and then "Browse for SHSH Blobs" and choose SHSH file you need.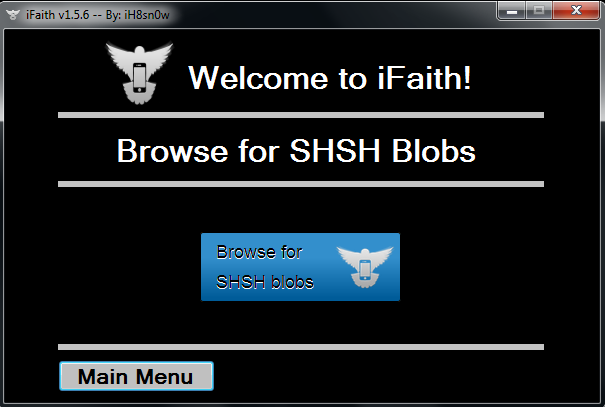 Step 6. Now you can choose or downloaded earlier iOS 5.1.1 firmware on your computer or allow iFaith to do it for you.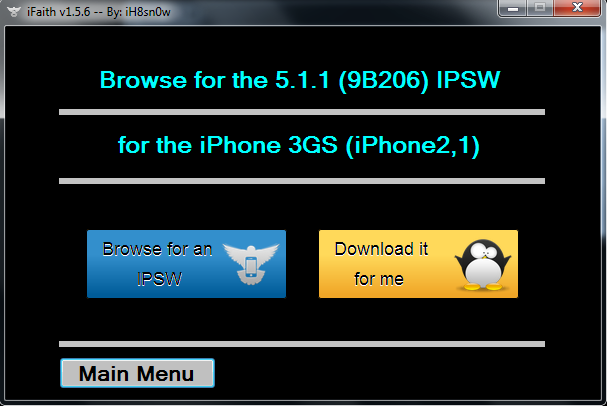 Step 7. After which iFaith starts to create iOS 5.1.1 custom firmware for 3GS, so relax and don't interrupt the process. This firmware file will be saved on your desktop.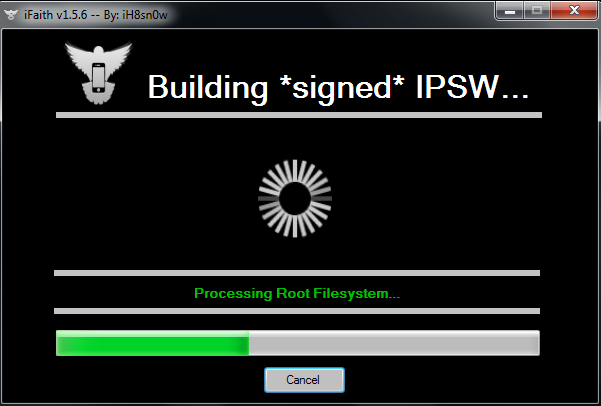 Step 8. Turn off your iPhone and download iReb r7. Unzip it, run as administrator.
Step 9. Choose your device from the list in iReb and prepare to enter DFU mode.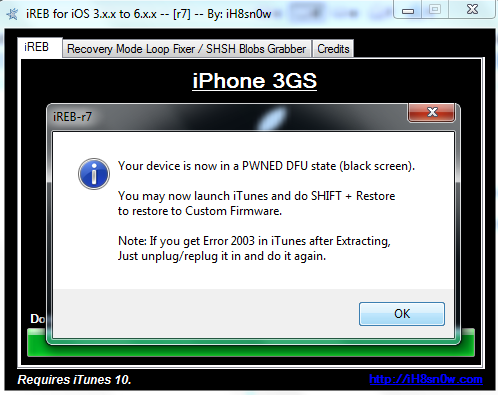 Step 10. After you will see the message to connect to iTunes, launch this program and holding Shift click the Restore button. Choose the file saved in step 7 and wait till the end of the process.
Now you ca see that your iPhone is running iOS 5.1.1 after iOS 6.1.3 downgrading with iFaith. The last things you need to do is to jailbreak device with Absinthe 2.0.4 and then unlock iOS 5.1.1 with 6.1.3 baseband using factory unlocking. This is an official method where you just request unlock providing IMEI and the service submits your IMEI to the locked carrier like AT&T, Vodafone, Claro, Bell, Rogers, Softbank and other networks around the world.