Download P0sixspwn for Windows [Direct Link]
Hackers have updated their iOS 6.1.3 jailbreak sharing P0sixspwn 1.0.5 download links with users who wish to perform untethered jailbreak for firmware 6.1.3, 6.1.4 or 6.1.5. You can also download P0sixpwn jailbreak for Windows PC [Mac version also exists as we reported previously].
If you are on Mac device, just follow this link and get a detailed instruction on how to use untethered jailbreak P0sixspwn on your computer. It is similar to the Windows jailbreak guide so you should have no issues with the process.
This utility is perfect for users with older fruit devices who can't or don't want to update to iOS 7 but wish to jailbreak their iOS 6.1.x model. Several hackers worked on this program. iH8sn0w, SquiffyPwn, Wincomm and others made it possible for iDevice owners to untether their gadget using Windows PC or Mac OS X computers.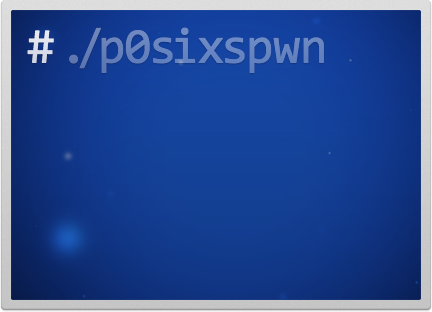 The first release was presented exclusively for Mac users. Now you can download P0sixspwn for Windows which is surely nice. This tool has version 1.0.5 while the last Mac launch comes as version 1.0.2. This way you can't be mistaken which program release to install and use as your jailbreaking tool.
The jailbreaking utility is easy to use. It is doing everything on its own leading you through the process. You just have to do a couple of easy step before starting. Create the backup of your iPhone, iPod touch or iPad. This will help to avoid problems if anything gets wrong during jailbreak. You can use our troubleshooting guide on how to fix p0sixspwn not working issues. Download the correct version of P0sixspwn [depending on the brand of the computer you have]. Run the tool and wait till the jailbreak is complete.
Here below you can find the direct download link:
Grab your p0sixspwn 1.0.5 for Windows and jailbreak iOS 6.1.3 – 6.1.5 today.