Fix P0sixspwn Jailbreak Troubleshooting Guide
Have you jailbroken your iOS 6.1.3 – 6.1.5 device using P0sixpwn tool? Is P0sixspwn not working for you? We know some solutions to possible problems so keep on reading if you wish to solve the issue and get a jailbroken handset or tablet device purchased from Apple company.
You should understand that hackers had to quickly release the jailbreaking utility for iOS 6.1.x iDevices because of unexpected and soon iOS 7 jailbreak release. You can fix P0sixspwn jailbreak and hopefully stay jailbroken on iOS 6.1.3 – 6.1.4 – 6.1.5 firmware versions. Since this is untethered iOS 6.1.3 jailbreak you will have no problems with restoring / updating / syncing etc.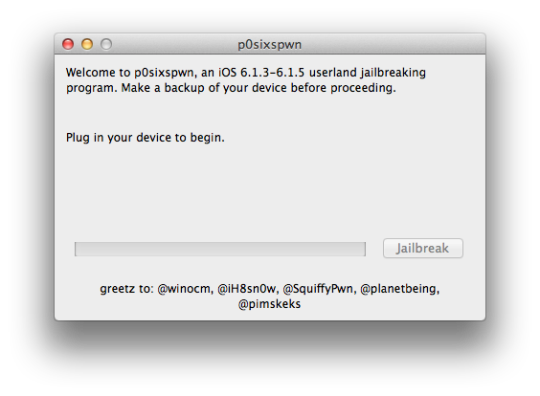 P0sixspwn Jailbreak Troubleshooting List
Here is the list of the most common problems users came across trying to untether iOS 6.1.x gadgets. People report problems with data connection, iCloud issues and iMessage bugs. You will most likely get no LTE / data on your iPhone / iPod touch / iPad after you follow iOS 6.1.3 untethered jailbreak instruction.
How to Fix P0sixpwn Jailbreak
You are advised to install the latest version of Cydia package [just refresh sources and you'll be all right]. Here is what you can do if you are unable to automatically update the package:
Step 1. Launch Cydia.
Step 2. Get and install OpenSSH via Cydia store.
Step 3. You can do this through your Mac Terminal or using Windows PuTTY program. Just type this:
chmod 755 /var/mobile/ /var/mobile/Library/ /var/mobile/Library/Preferences/
Step 4. Now you can open Settings and go to General – Reset. This way you will simply reset network options on your iDevice.
The problem must be fixed automatically in the new P0sixspwn versions for Mac and Windows that are coming soon.