Is The Dream Jailbreak the Future of iOS 6 / 6.0.1 Untethered Jailbreak or Just Another Fake?
Many our readers continue to ask questions about the untethered jailbreak for iOS 6 / 6.0.1 on iPhone 5, iPad 4 and other Apple devices and the timing of the appearance of a public exploit. But on Friday it became known that Dream jailbreak would release such tool on December 22 that would jailbreak any compatible gadget with iOS 6 or 6.0.1 untethered. That's find out if it is true or not.
Last year, in October, Apple introduced iOS 5 which had become a major upgrade of the software platform for mobile devices. Then was released untethered jailbreak for A4 gadgets in December, a few weeks before the release of Absinthe that allowed to crack the latest model of the iPhone and iPad running on iOS 5.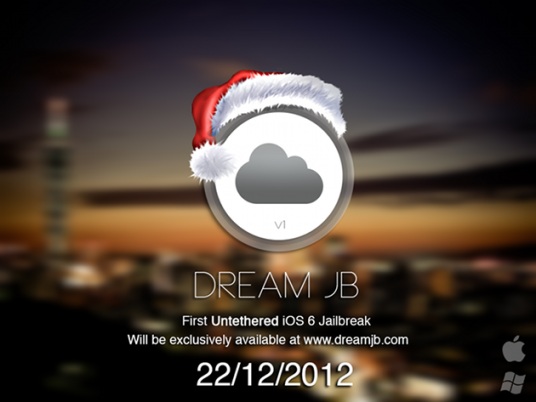 After that with each new release of iOS the Cupertino company leverages the operating system and it is more and more difficult to find suitable vulnerabilities for the hackers, no matter how talented they are, and use them to issue a public exploit. Never before the protection was strong as in iOS 6 and yo can read what pod2g said on HITB2012Cof about untethered jailbreak for iOS 6.
However not known before developer Dream Jailbreak now claims to launch iOS 6 and iOS 6.0.1 untethered jailbreak on December 22 for all iDevices including iPhone 5, 4S, iPad 4, 3, 2 and iPad Mini. This jailbreak was not developed with iPhone dev team or other famous jailbreak hackers and was accepted with skepticism by those hackers.
Dream Jailbreak developer promises to release completely new jailbreaking solution which you will be able to use only with one click. However you have to prepare your gadget to this before jailbreaking.? There is now details about that, even on his blog, but he promised to release a video next week:
This jailbreak is unique in the sense that it differs a bit from the other jailbreak solutions in the past. There will be a one-click phase of the jailbreak you will have to do, but there is preparation needed to prepare the phone for the jailbreak beforehand.
As you see no additional information is available. Besides, long-existing jailbreak community doesn't trust Dream Jailbreak and suggests that it could be fake. The reason is in ad. I mean, real jailbreakier never announce jailbreak before launch. But Dream Jailbreak promises to break all previous rules and the way of iOS hacking. Just remember Absinthe 3.0 fake jailbreak. As to the video proof, iH8sn0w said that it could be fake too.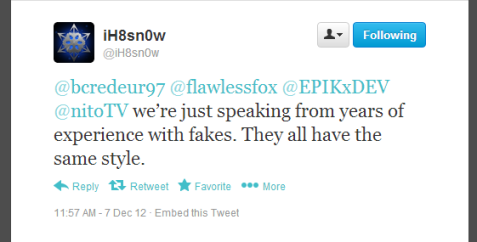 As for me, I don't know if Dream Jalbreak is fake iOS 6.0.1 / 6.0 untethered jailbreak or not but it could really be. This is not the only case when unknown hackers develop exploits for iGadgets, remember loktar_sun and his SAM unlocking tool.
True or not we will see on December 22 and what do you think is Dream Jailbreak fake or real untethered jailbreak for all iDevices running on iOS 6 and iOS 6.0.1?