Factory Unlocked iPhone 5 Is Now On Sale!
If you are looking to buy factory unlocked iPhone 5 you can find it today. But first find out the price of the unlocked iPhone 5. Apple is preparing to sell new iPhone in U.S. without being locked to any network. The information was found on the online store of the company on Monday.
Since the release of the first model of iPhone in 2007, AT&T was the only one U.S. operator exclusively sold and serviced it in the United States. Now it is possible to unlock At&T iPhone 5 via iTunes. In February 2011, when the term of the exclusive contract with AT&T and Apple has expired, CDMA version of the iPhone 4 for the  Verizon operator came on the U.S. market. The third cellular provider Sprint joined to this company later.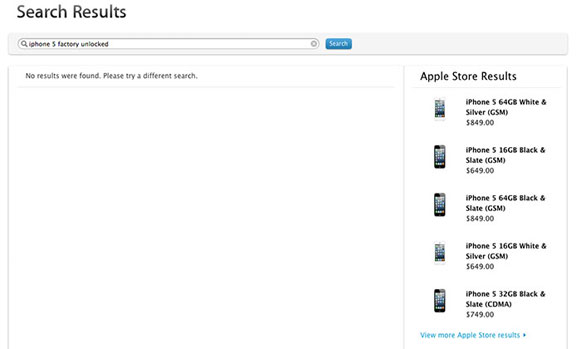 At this point, the new iPhone is selling with reference to the mobile operator  in the U.S. The unit involves the use of only in the AT&T, Verizon or Sprint networks with a two-year contract, for the price of  $199, $299 and $399, depending on memory size. Also there is news that unlocked Verizon iPhone 5 works on AT&T and T-Mobil.
Based on the observed data on the Apple, factory unlocked iPhone 5 without reference to any operator in the U.S. will cost:
$649 for 16GB
$749 for 32GB
$849 for 64 GB
You can use such a device in any GSM network in the world. Customers can choose from the black or white panel phone.
As you see the price isn't attractive but it is great when you buy factory unlocked iPhone 5. If you think that there is other possible methods to unlock iPhone 5 you are right, there is one method and I'm sure that this method is the best. I'm talking about IMEI unlock. Why it is the best, because you can spend less money! Buy cheap iPhone 5 under contract with any carrier and use cheapest IMEI unlocking service to get factory unlocked device forever.
Apple has been sold many unlocked iPhone 5 in other countries but for the higher price that in U.S. In Canada, the factory unlocked 16GB iPhone 5 costs 699 Canadian dollars, and in Germany, such a device would cost 679 euros, or about $ 870.