How to Fix iOS 9 Jailbreak Problems on iPhone and iPad
Are you searching for the way how to fix iOS 9 jailbreak problems? A lot of users who downloaded and installed Pangu's first jailbreaking solution for iOS 9, 9.0.1 and 9.0.2 firmwares experience some issues and bugs. It is possible to solve any issue you might experience using this simple method.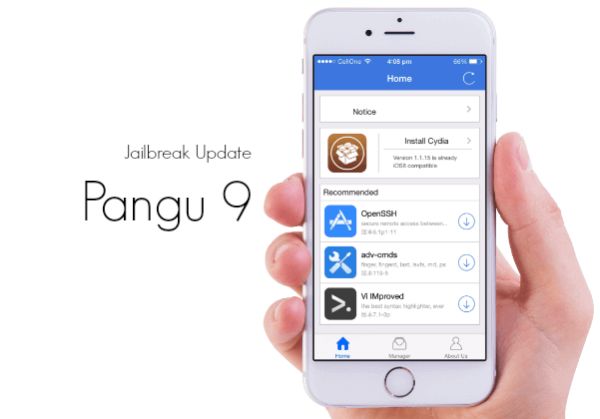 iOS 9 jailbreak bug fix is recommended by the team that developed and launched Pangu tool. This is the first untethered method that can install Cydia on your Home screen and let you use various jailbreak tweaks and apps to improve your iDevice system and app features.
How to Fix Jailbroken iPhone iOS 9
Step 1. If you get the error code 0A or stuck at 45% while trying to jailbreak with Pangu you have to solve this issue and it makes jailbreaking impossible on your device.
Step 2. Download the most recent Pangu 1.0.1 untether jailbreak for iOS 9 – 9.0.2 from the official site and try using it.
Step 3. Follow our step-by-step guide on how to jailbreak with Pangu iOS 9 program and you'll be successfully jailbroken.
Hackers presented the version 1.0.1 update to address the errors that occur during the procedure. According to them, this newest release fixes 0A error code. It also makes sure you'll be able to remove Pangu application. The number of successful jailbreaks should grow now.
However if you are already jailbroken there is no need to re-jailbreak with Pangu v.1.0.1. You can continue using the previous version as it should cause problems. Remember that this program is designed for Windows computers at the moment. You can install virtual machine on Mac to bypass this little unpleasant issue and also jailbreak.
It's not a secret that Apple doesn't support jailbreaking. Still millions of Apple users who have the iPhone and iPad choose to proceed with this process and get more options that non-jailbroken people can't enjoy.