Free Xmas iPhone App to Modify Your Holiday Pictures
Christmas is an amazing time when you can feel yourself being a child again. It is cool to have some fun, meet your family and make nice holiday pictures using one free Xmas iPhone camera app that you can download from the App Store.
Kids always like to Christmas-ify their photographs. It is easy to do, especially if you know about Xmas iPhone app for camera that can turn an ordinary dinner into a fantastic adventure. There are a lot of Christmas-themed apps for iPhone and iPad on iTunes, so sometimes it is difficult to find the best ones. We are here to help you get the most interesting and entertaining Xmas iPhone app for camera.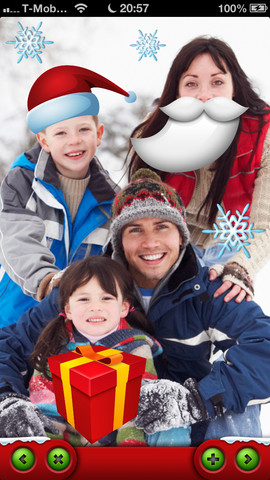 About the Program
Taking photos is fun. Still even pictures with the turkey, under the Christmas tree and inside your family circle can look boring until you add some cute features to them. iOS developers welcome you to add new touch to your snaps. Just download the free Xmas iPhone app and turn yourself and your friends to a Santa Claus by adding his beard, become a reindeer by adding the horns to your head and use other features to improve your shots.
Use the imagination and creativity of this program which is free to download but has a lot of in-app purchases with additional funny accessories for your photographs.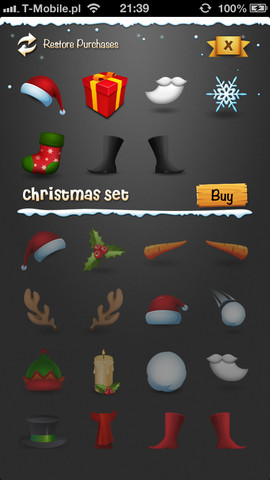 How It Works
Follow this link to download Xmas iPhone app for camera. Choose the picture you wish to edit and apply the Christmas effects you like the most. When you like the final look of your photograph you are able to send it to Facebook and Twitter users or Email to your friends.
It is time for laughs and smiles. And Xmas Camera is an awesome iPhone camera app to raise moods and add cheer to your life.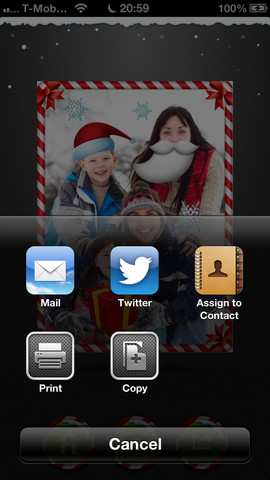 Pay attention to one fact. Xmas Camera will run on iPhone, iPad and iPod touch with iOS 6 only. Don't get it if you are using an older version of this firmware.