Use WiFi Camera App To Control iPhone Camera from Any iOS Device
If you regularly browse App Store you know that there are thousands of apps for photography. They allow you to make and manipulate pictures, apply filters, and perform much more uncomplicated action. However, just recently really original WiFi camera app appeared in the App Store, through which you can remotely control iPhone camera with another iPhone or iPad. Also you can use it on iPhone 5 camera but there are problems with purple haze.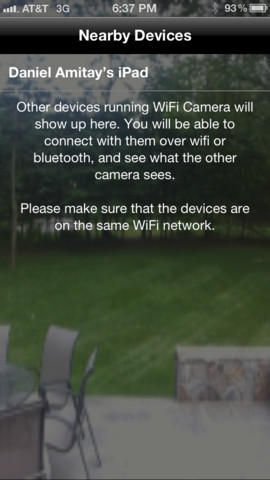 Sure you know the situation where someone says in the party: "Let's do a photo for memory." But the company faces a dilemma, someone has to shoot. Accordingly, the main character in the picture will not be visible. Of course, there is a function for this delayed shooting, but in this case it also has a number of disadvantages. First you should to go to the place of photography and get up so as not to fall out of the frame. Also, if anyone spoil the picture the process should be repeated. So you better download one of the best iPhone apps and use it with your friends.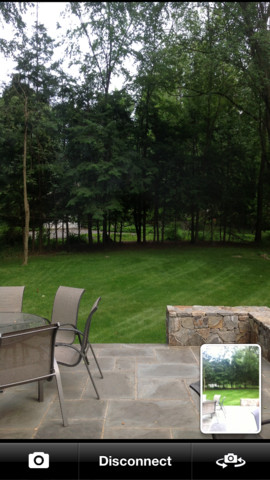 WiFi Camera app requires two iOS devices that are connected to each other through Wi-Fi or Bluetooth. Sufficient to install this iPhone camera control app, run it and connect gadgets. Now you can remotely take pictures and see the results on the screen of your phone or tablet. Thus, iPhone will serve as a camera, for example, and the remote control can be iPad. On the iPad screen you can see the image from the iPhone camera. Taken picture stored in the memory of both devices.
The developer claims that iPhone camera control app can be useful in many situations. For example, when photographing your friends and create a group of photos or when it is difficult to position the device at too low or high angles. iPhone also can be used as a hidden camera or for remote monitoring.
You can download WiFi camera for free from the App Store and use this camera control app on iPhone, iPad and iPod Touch running iOS 5 and higher.