Fun Cydia Widgeets for iOS 9: Set Alarm From Anywhere on iPhone
There are many interesting Cydia widgets iOS 9 you can use on your iPhone if you are jailbroken. If you wish to jailbreak iOS 9 – 9.0.2 you can download Pangu program and perform the jailbreaking procedure on Windows computer [or on Mac with Windows virtual machine on it].
Now it is possible to set an alarm from anywhere on iPhone. There is a simple shortcut that is brought by TimeAlarm jailbreak tweak. This app costs $1 and can be downloaded through Cydia repo source http://repo.cpdigitaldarkroom.com which you have to add to your list of repositories beforehand.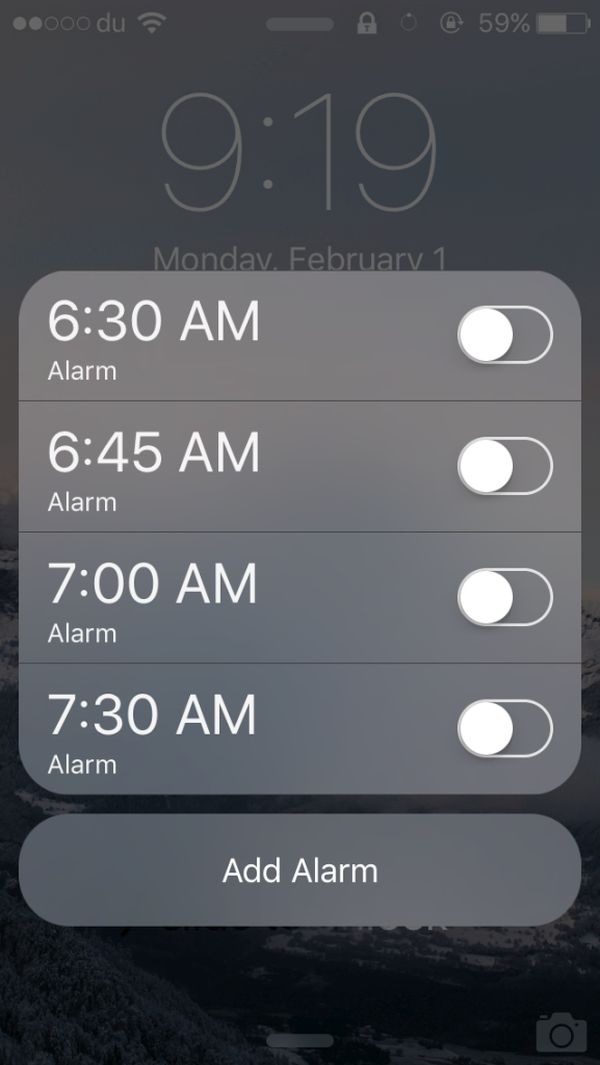 How to Set Anywhere Alarm Shortcut on iOS 9 iPhone
Step 1. Install the tweak TimeAlarm.
Step 2. The jailbreak package has no preferences pane. Still you are able to assign activator gesture to invoke it through Settings – Activator menu. Choose the gesture that would let you view the tweak from anywhere you wish.
Step 3. You can now delete / add / edit / set up an alarm on the iPhone and there is no need to launch your Clock application.
Step 4. If you didn't set up an Activator gesture you can invoke the application right from your Lock screen. Double click on the clock and you'll find a popup message with all your alarms [here is perfect iOS 9 iPhone jailbreak setup]. Do whatever you want to do with the iOS 9 alarm on iPhone and enjoy using the simple jailbreak tweak.
There are many more useful and popular iOS 9 tweaks on Cydia you can discover. It is interesting to customize the iPhone and use features Apple doesn't offer by default. Customization is one of the main reasons why millions of users are still running iOS 9 – 9.0.2 firmware versions because newer iOS 9.1 and 9.2 are non-jailbreakable. Meanwhile Apple is testing iOS 9.3 beta and soon this operating system update would be offered to public.