Perfect Jailbroken iPhone iOS 9 Setup Guide
iPhone users can still get the perfect jailbroken iPhone iOS 9 setup if they are running firmware versions that can be untethered with Pangu. Pangu is the only working jailbreak for iOS 9 – 9.0.2 however it doesn't support iOS 9.1 or iOS 9.2 as these both operating systems are currently non-jailbreakable.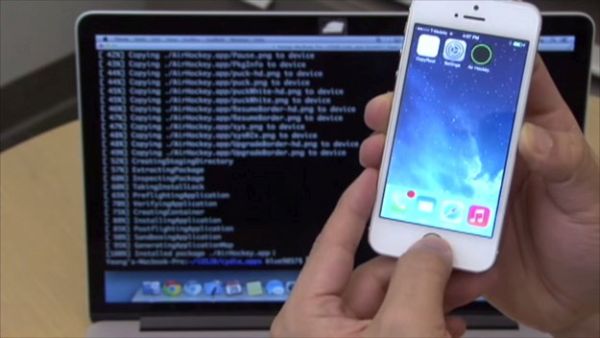 You can use the jailbroken iPhone setup guide below to start with the 'zero' page and enjoy a list of tweaks along with themes to own a unique gadget. The scheme is black and white so this is the guide for users who like minimalistic design.
The Perfect Jailbroken iPhone Setup Instruction
You'll have to download and install a number of tweaks and themes for Control Center, Home Screen, Messages, Lock Screen, including Instalauncher.
You'll need some fun iOS 9 themes
Get Glyphs, cjGlyphs from source cj81499.github.io and Muze 2 themes.
Customize your iOS 9 Home screen
You'll need to install some additions. Thus you should use Activator for your Instalauncher, get full access to the hidden programs with the help of InstaLauncher, hide some UI elements using HideMeX tool, make colorful notifications with ColorBanners and add LS X widget to iOS 9 home display via iWidgets.
Customizations for Lock screen on iOS 9
Download Winterboard, WatchNotifications, the clock widget LS X from the source repo.aditkamath.com, Priority Hub that will make your Lock screen look similar to BlackBerry 10 and LockHTML4 that helps adding different widgets to your lock screen.
Tweaks for iOS 9 Messages
Get Eclipse 3 that makes your apps look darker, download Messages Customiser Pro and NudeKeys to make keyboard look flat.
Jailbreak Changes to iOS 9 Control Center
You'll have to find Glyphs CC, Cistem Aperio and HideMeX tools.
Now you can enjoy a brand new look of your iPhone that is jailbroken and gets a new minimalistic black&white feeling.