New Great iPhone 6s Live Wallpapers to Download
There are many incredible sources with live wallpaper for iPhone 6s and 6s Plus. You can download the most impressive and beautiful animated wallpapers that come alive when you are using your 3D Touch option that is unique to iPhone 6s lineup [even though some iPhone 6 and older smartphone users can also get similar to 3D Touch features if they are jailbroken].
If you are looking for beautiful iPhone 6s wallpaper – you can use our short guide on where to get such images and how to install them on your gadget. Everything is very simple and fast so you'll be enjoying the wonderful animations pretty soon.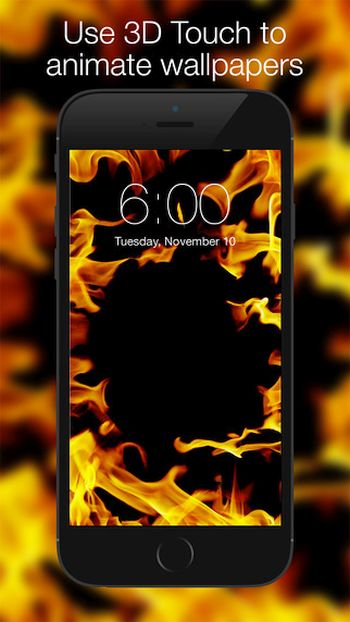 How to Add Live Wallpaper to iPhone 6s
Step 1. You should download animated wallpapers created specifically for 3D Touch supported smartphones. You can find some images on the App Store with the help of Live Wallpapers application that costs $0.99 or use open sources where users share incredible animated mages.
Step 2. If you choose the app – launch it and download the available wallpapers right away. There are not too many of them. If you see what you really like click on Save option and this way you'll add the animated live wallpaper to your iPhone 6s Camera Roll.
Step 3. Apply the wallpaper.
Step 4. Get back to iOS 9 home screen [it is already possible to download iOS 9.2 through direct ipsw links for iPhone] and launch your Photos application.
Step 5. Choose the live wallpaper that is added to All Photos and open the image. Click on Shre option and choose Use as Wallpaper.
Step 6. You should only use Live Photo feature otherwise the wallpaper will not animate. Choose this option and click on Set.
Step 7. Enjoy the gorgeous images coming alive when you 3D Touch press on the home screen.