What Hackers Say about iOS 6 Jailbreak and Unlock on HITB 2012
How many iOS 6 users are waiting for the iOS 6 jailbreak? I think it is impossible to count the exact numbers since millions of iPhone and iPad owners dream that jailbreaking community finds a way to hack the newest Apple firmware that was launched in September. What can hackers say about iOS 6 jailbreak and unlocking problems? There is one interesting video you must see.
Well-known "jailbreaking monsters" MuscleNerd, Pod2g and others discussed the problem of hacking the Apple mobile operating system in October. Yet, the full video from the conference called Hack in the Box 2012 that was held in Malaysia has been uploaded only recently.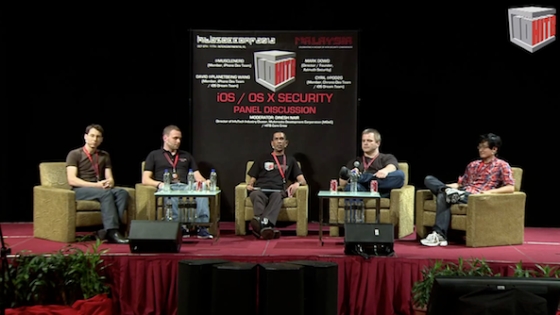 About HITB Panel Discussion
If you are one of the iOS 6 users who wish to watch the video "hackers about iOS 6 unlock and jailbreaking problems," we are here to share it with you.
So, the conference where MuscleNerd and Pod2g met with other hackers was organized in Kuala Lumpur. There were several topics mentioned there, still the main focus of the discussion was jailbreaking. Parts of the HITB panel discussion appeared online soon after that meeting, still it missed the most curious facts.
Watch the Video
Prepare to meet the following hackers on HITB 2012. Mdowd [Mark Dowd] is on the left. Pod2g [Cyril from Chronic Dev Team] is sitting next to mdowd. Planetbeing [David from iPhone Dev Team] and MuscleNerd [from iPhone Dev Team] are sitting from right to left with HITB's moderator L33tdawg sitting in the middle. The four jailbreakers are now working on untethered iOS 6 jailbreak that so many users are waiting for.
Their one-hour long conversation is rather interesting. It's best if you watch the entire video as you'll find out so much about hacking nowadays. According to MuscleNerd, it has become irrelevant to unlock basebands because a lot of third-party companies offer the official factory IMEI unlock solutions to iPhone owners today and anybody can use legit IMEI unlock service to free iPhone from the carrier.
It's time to watch the video "hackers about iOS 6 jailbreak and unlocking problems." Enjoy!