How to Improve iPhone Call Blocking Feature
A lot of users have already installed either iOS 9 and iOS 9.0.1 [here are the coolest iOS 9 tips and tricks]. Apple upgraded its mobile firmware this September however both versions are non jaiblreakable and this is the main reason why a number of iPhone users are still running iOS 8 platform. It si possible to use cool iPhone call block app from Cydia that is supported by jailbroken devices only.
The call blocking option is fun and handy however you can make it even better [you can also block ads on your iPhone]. If you are looking for a flexible solution and wish to easily block phone calls [both iPhone and FaceTime] and text messages from reaching you [for a particular number] – the following jailbreak tweak might help you.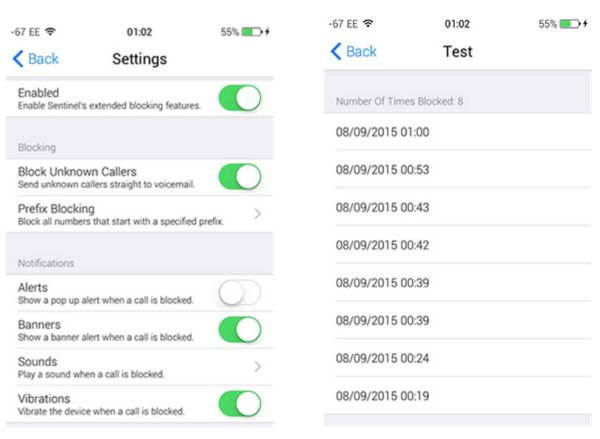 Improve iPhone Call Blocking Feature on iOS 8
Step 1. Download fun iPhone blocking calls tweak called Sentinel. It can be found on Cydia but since it costs $1.99 you should better learn how exactly it can improve your iPhone experience.
Step 2. Even once you have blocked a number or a couple of numbers that can no longer reach you – thanks to the tweak you are able to see the list of these numbers if they tried to reach you. The program shows the number of times the numbers were blocked and timestamp when those calls took place.
Step 3. The tweak can also help you to block the phone numbers with different prefixes that belong to the same caller or company.
Step 4. It is also interesting that you are able to see when the block number made an attempt to call you. You will be unaware about it unless the tweak is installed on the iOS 8 jailbroken iPhone. The message about the call will appear in the notification or your Lock screen.
Step 5. You can configure the settings as the app comes with its own configurations. Enable and disable the options you would like or wouldn't like to use.
You can also continue using the options offered by original iOS call blocking feature. It still does its job, doesn't it?