iOS 9.2 Jailbreak News from Pangu Team
Apple started working on iOS 9.2 firmware version [here are direct iOS 9.2 ipsw links] this fall and offered the first beta build to developers in the end of October. The public version of this system was launched in December and now users start to wonder when iOS 9.2 jailbreak release date is.
Millions of Apple fans wish to install Cydia tweaks on their tablets and smartphones. Jailbreak has been impossible for public since iOS 9.1 even though hackers were able to find a working solution but didn't want to present their tool to millions of people from all over the world.
Now Pangu jailbreak iOS 9.2 update is the dream of many iPhone and iPad users.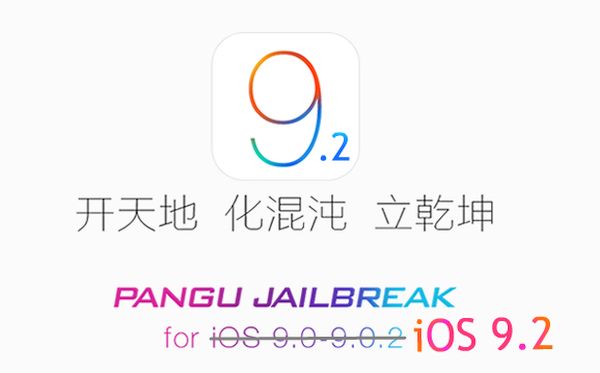 There are rumors that Pangu were able to jailbreak iOS 9.2 beta 4 and if this is true they could as well release a program that can untether the public final version of this mobile operating system created by Apple.
There is no official statement or confirmation from Pangu. This team is well known for creating several jailbreaks for different Apple firmwares. Pangu along with TaiG group of hackers were working on iOS 9 jailbreak. While we never saw any iOS 9 untethering programs from TaiG, Pangu did jailbreak iOS 9 – 9.0.2 versions making a lot of people extremely happy.
If Apple fixed no exploits discovered in the fourth beta of iOS 9.2 – there are chances we'll see a jailbreak before Christmas. This could be a perfect Christmas gift to all fans of Cydia store and tons of free jailbreaks that allow customizing Apple iDevices.