Features of the iPhone 5 Hints on Next iPad 4th Generation
As the next iPhone 5 has got many great features from Apple, including the impressive A6 chip, in-cell touch screen technology and new dock connector, the company will most likely develop its new iPad 4 with a lot of incredible features as well.
Let's imagine what iPad 4 features can be like judged from what the iPhone 5 can offer users. It is always interesting to predict what famous companies might release next, especially if the predictions are sooner or later to become reality.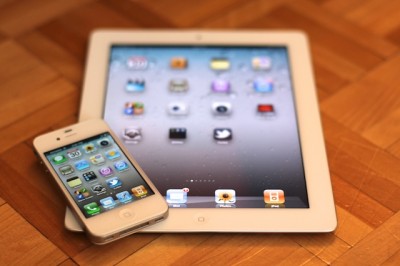 iPad 4 Processor
The sixth-generation iPhone 5 can boast the A6 processor that is fast and very powerful. No wonder, as it has been designed by hand, in order to provide faster speeds and extra energy efficiency.
Apple is known to use the same processors with a different clock speed for its tablet computers and smartphones. Judge yourself: the iPhone 4 and the first iPad were released with the A4 processors and the iPhone 4S and second-gen iPad were launched with the A5 processors, just the tablet computer had a 200MHz speed bump in both cases. The iPad 3 was presented with the A5X chip which is the improved A5 processor with quad-core graphics.
Taking this in mind, we can imagine that the next iPad 4 might feature either the A6 chip or A6X processor.
iPad 4 Display
Since the iPhone 5 has a wide screen, there are reports that a new 16:9 display will be one of the new iPad 4 features. Current models of this device have 4:3 displays.
The new smartphone uses new in-cell touch technology and its screen is thinner than ones of the previous iPhone models. The next iPad 4 might also get the new technology and get a thinner display.
iPad 4 Battery Life
Most users would love it if Apple improves the iPad 4 battery life. How can it succeed? There are a lot of ways to make this happen. For example, the Cupertino-based giant can build its A6X processor upon a 32nm process or use new Sharp displays. It can also include a 3.8V battery which should last longer than the 3.7V battery in the new iPad (3) and fix iPad 3 charging issues.
iPad 4 Dock Connector
Since the iPhone 5 has got a new dock connector, Lightning might be one of the main iPad 4 features. Why not? Surely, Apple will not offer the same-size Lightning connector as in the sixth-gen smartphone with its next tablet computer. But we must just get used to it.