Impossible Comes Possible. iPhone 5 Features A6 Processor!
Long ago it was just another rumor regarding the new iPhone but now pictures in this article can confirm that iPhone 5 A6 processor is not a dream but reality.
Starting of production and co-operation with Asian component suppliers do not allow Apple to keep secret specifications and appearance of new mobile devices being prepared for release. In the case with the iPhone 5 deals there are a lot of pictures that leak from the production lines of the numerous internal components, including the display, the metal back panel, and now the motherboard with a new processor. Remember that I wrote you about leaked iPhone 5 motherboard and now we can see A6 processor on the place to be.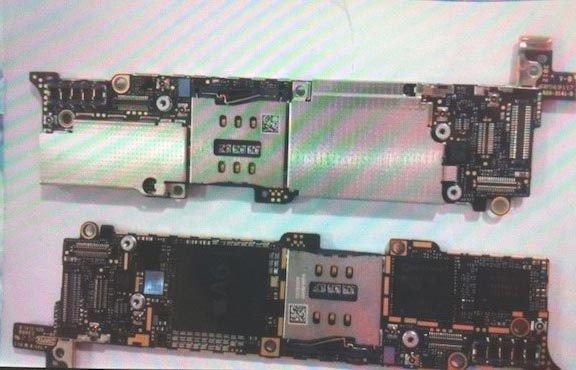 Dual-core chip ARM Cortex-A9 (Apple A5), which is in the current flagship device, has made iPhone 4S to be twice productive than iPhone 4. How can Apple do with the following modification of its best-selling smartphone game? Definitely to make it faster, using next-generation of A6 processor chips.
So the rumors that the iPhone 5 will be built on a quad-chip, are confirmed now. Many editions published photographs of the motherboard, which has the processor labeled A6. The new chip are based on 28-nm process technology, which will increase performance of the new iPhone, as well as longer battery life comparing with iPhone 4S. A5 processor, which is used in 4S, is based on 40-nm process technology.
In addition to the motherboard on the web leaked on the web the new iPhone front panel and you can read about that in the article which I wrote for you before.
According to the presented evidence, the new iPhone will be significantly different from its predecessor that was released in fall 2011. Rumors from different sources ascribe a great display of up to 4 inches (1136×640), quad-core A6, internal memory up to 64 GB, 8-megapixel camera, the NFC chip technology, 4G-support networks (LTE) and 1 GB of "RAM". It is expected that the company will present iPhone 5 in early September. We are waiting.