iPad Air 3 Specs: 4K Display, Better Battery and 4GB RAM
What iPad Air 3 features are you looking for? Do you expect Apple to bring an improved and enhanced device in 2016? We've heard some interesting iPad Air 3 rumors and would like to share the ideas with you.
Firstly, the rumored iPhone Air 3 release date is planned for March. It could happen that Apple changes the launch date for later date in 2016. Secondly, the tablet could get many great changes and updates.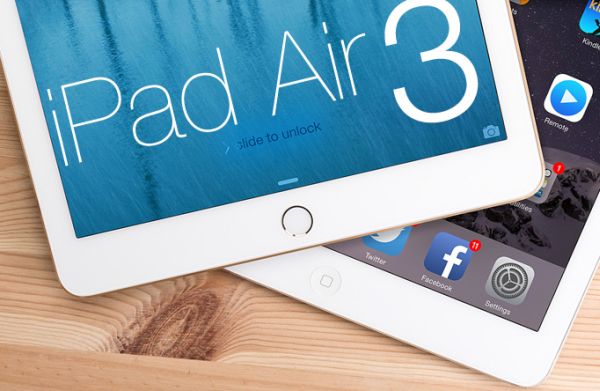 iPad Air 3 specs mentioned by anonymous sources include 4GB or RAM, better battery that lasts longer, 9.7-inch screen with 4K resolution and no 3D Touch option. You know that iPhone 6s and iPhone 6s Plus are currently two Apple devices that get 3D Touch built-in feature. Older iPhone models can use jailbreak tweaks to bring 3D Touch similar gestures.
Customers believe Apple would introduce 3D Touch option to other gadgets this year however current rumors promise no such a feature for iPad Air 3. If the tablet device gets the 4K display it could also get the powerful A9X processor.
The news about possible new iPad Air release in March 2016 were heard several times. Apple never confirmed the release date and specs of its future products. Apple presented the new iPad Pro in the end of 2015 bringing the 12.9-inch tablet device to the market instead of upgraded iPad Air 2 gadget.
Apple is expected to release the new Apple Watch 2, iPad Air 3 and possibly iPhone 5se [or iPhone 6c] this spring. Do you think the Cupertino-based company could really unveil three new devices in early 2016?