iPhone 4 5.1.1 Baseband 04.12.01 Unlock Available!
The info isn't 100% accurate but it might be we have an iPhone 4 5.1.1 baseband 04.12.01 unlock here! Past week brought us many signs of untethered unlock and jailbreak for iPhone 4S/4/3GS appearance that will be compatible with current iOS 5.1.1. Let me reming you that there's still no solution for unlocking 04.12.01 and 04.11.08 basebands on iPhone 4/4S. The only chance to unlock any baseband on any iPhone is to restore your previously saved activation ticket with SAM method.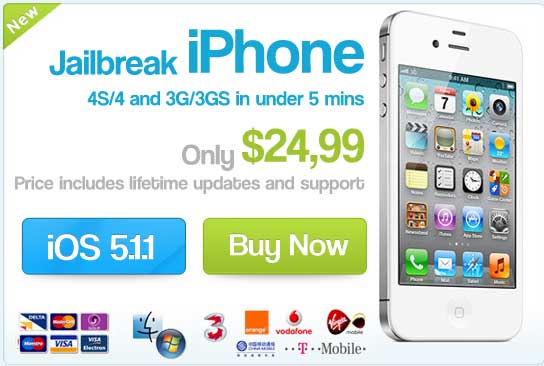 Note: I'm not affiliated with those guys in any way, just delivering the info 🙂
This week we've got an info that some unknown hackers from unlockorjailbreak.com got an iPhone 4 5.1.1 baseband 04.12.01 unlock and jailbreak through the software method. Things around jailbreak are more than clear – they most probably use one of the free tools like:
But you can still use this jailbreak tools to free your gadget for free:
The other question is how did the manage to unlock iPhone on 04.12.01 and others with some magic software solution? Here's the full list of basebands the folks promise you to unlock:
4.12.01
2.0.12
04.11.08
01.59.00
02.10.04
03.10.01
04.10.01
04.26.08
05.11.07
05.12.01
05.13.04
05.14.02
05.15.04
05.16.01
05.16.02
05.16.05
1.0.06
3.0.03
3.0.04
1.0.11
1.0.13
1.0.14
2.0.10
Honestly, the site looks more like one more scammy resource with those unreliable offers 'send us your device and money and we'll make it unlocked and jailbroken forever'. I've just checked it with online trustworthiness check tool called Scamadviser and it told me the site is only 19% safe.
So you better stay away from it because it is really fake unlocking solution as also was confirmed by our readers in the comments.
However, 'hackers' from the resource may use carrier unlocking techniques like IMEI unlock by russians or other, carrier based. There's not much info about this site over the web except for paid articles so the method looks kinda risky. But if you are dying to turn your iPhone 4/4S on baseband 04.12.01 iOS 5.1.1 from an expensive iPod touch back to normal – i thinks this might be the right chance. Otherwise, ask about expert opinion on one of the trusted iPhone/iPad forums.
The price for the 'wonderful' unlocking solution is not that high – $24,99 with lifetime updates and support. They also have live chat and support so you can double check before you make your decision.
Update: Finally I can advice you something legit and cheap. I suggest you the new Permanent IMEI unlock service which has great reputation and nice feedbacks.
What do you think about this solution? Maybe you'd like to get more info on it? Let us know in the comments below.