iPhone 7 Concept Shows Super Thin Smartphone
With so many rumors around iPhone 7 specs and possible iPhone 7 release date it is always nice to find new concepts and imagine what the next generation of Apple smartphone could look like. There is an interesting idea shared on the web and you are welcome to see it.
Many of the iPhone 7 concept ideas are impressive however this one shows an interesting very thin and curvy iOS handset that truly reminds of an older generation iPod touch or earlier iPhone that is fully metal on the back. It's just crazy thin and it's hard to believe that Apple could fit all the modern tech inside this phone to offers bunch of innovative features, options and specs that are so demanded by customers in 2016.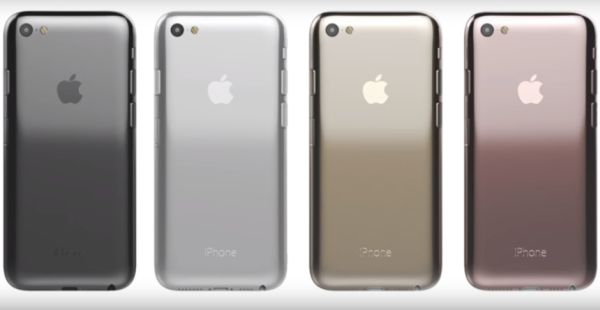 There is Apple logon the back. The back is made of curved metal. It looks to include LED flash and iSight cameras and they all fit in the place you would expect to see them. This is really curious if paying attention at how thin this concept iPhone 7 is.
You can see the handset in four colors. Designers have thought it would be cool to depict the future smartphone in various colors and you are familiar with each option because these are colors Apple likes to use.
Besides the camera and LED flash you can find Lightning port, headphone jack, microphone and speaker grille. As noted by designers, this concept also includes a better processor, enhanced 3D Touch option, Force Touch home button and some other interesting specs. Besides, this iPhone 7 looks to be water-resistant. Interesting concept, isn't it?