iPhone Recovery Mode Loop Fixer for Jailbroken Devices
Users who wish to jailbreak iPhone and iPod touch or restore their Apple device via custom firmware come up with a problem with iPhone recovery mode loop. It will not boot the normal way, and iOS gadget owners get stuck in the recovery mode and keep seeing their smartphone entering this mode and asking for restore each time they try to reboot it.
How can you fix iPhone recovery mode loop? There is a solution to this issue, and our instruction can be of much help to all Apple fans. You can use iRecovery and iREB for iOS 6 as iPhone recovery mode loop fixer, but this solution is great only in case the problem was caused by some error while you were jailbreaking your gadget.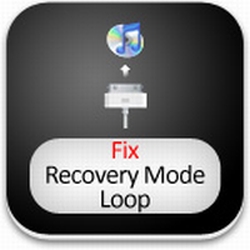 Important Notice
This guide is not created for new iPhone users who get tethered jailbreak which is lost on reboot all the time because of its nature and can be get back again via RedSn0w or other jailbreak utilities.
Besides, our iPhone recovery mode loop fixer is available for educational purpose and testing only. We are not responsible if something goes wrong when you are trying to apply it to your personal situation.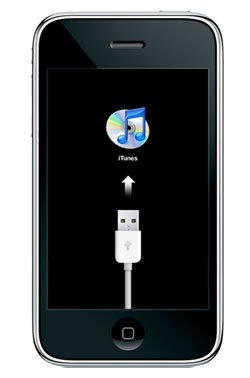 iREB and iRecovery for Fixing iPhone Recovery Mode Loop
You can choose either way to fix iPhone recovery mode loop. It can be via iREB or iRecovery. We will share the detailed instruction on how to fix the issue with recovery mode with iRecovery utility developed for Windows and Mac OS X device. The utility communicated to your device's iBoot/iBSS via USB. iRecovery can be used for iPhone 3G, iPhone 2G: Recovery Mode/iBSS, iPod touch 2G: DFU mode.
Step 1 for Windows Users: You should first find and download iRecovery for Win on your computer and install the libUSB. Users with Vista and Windows 7 operating system should run libUSB exe file in Windows XP SP2 compatibility mode [to do so, right click on the file and choose Properties – Compatibility where you can select this mode along with "Service Pack2" option. Now you should right click once more and choose the option to run as "Administrator" before you install the file.
Step 2 for Mac Users: If you have Mac machine, download iRecovery for Mac and choose to run it in Terminal/Command Prompt.
Here is the list of commands you should add in Terminal:
setenv auto-boot true
saveenv
/exit
Step 3: In order to make iPhone recovery mode loop fixer work, you should reboot your device by pressing simultaneously Home and Power/Sleep buttons for about 10 seconds and your problem would be resolved.