Mobile Operator MTS Isn't Satisfied With iPhone Pricing Policy in Russia
The largest Russian mobile operator OAO Mobile TeleSystems (MTS) has criticized iPhone pricing policy in the Russian market.
When talking about iPhone price in Russia, Apple determines the level of complexity of its implementation, especially in conditions of extremely high competition and far more lucrative offers of other companies.
It was said by the head of the Russian mobile operator MTS for a special event in New York, dedicated to discussions on the development of markets in Russia and described by Bloomberg. In addition, Apple looks for compliance with all company standards in the implementation of retail sales, which further burdens the company-retailer.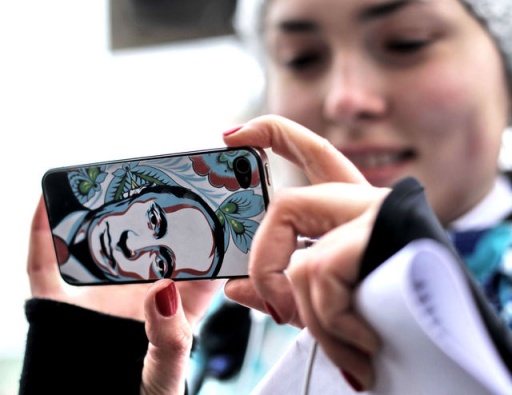 MTS is the largest mobile operator in Russia. Also it covers such post soviet countries as Ukraine, Belarus, Armenia and Uzbekistan and every year there are more people who buy iPhone to use it with this operator despite the cost of iPhone in Russia.
Vasyl Latsanych, vice president of MTS, said that Apple professes the dictatorial regime of working with partners:
It seems that Apple is developing a very unbalanced, focusing only on the West. The farther from Germany's eastern border, the less interest in showing the company to cooperate. But we do not believe that all should pray to one god. Arrogance, in collaboration with its partners does not pay off in major markets.
The vice president of OAO Mobile TeleSystems on strategic and cooperate development said on the conference that:
If Apple showed more flexibility then they would have a higher penetration in our markets
If it's interesting for you 64GB iPhone 4S price in Russia is $1242  and iPhone 4 8GB – $800. Now you can imagine why MTS is angry at Apple.
But despite their differences, the relationship of MTS and Apple have a constructive character. Joshua Tulgan, OAO Mobile TeleSystems spokesman said that the iPhone was very important for both the company and its customers, and for developing the Russian market as a whole. Therefore, according to Tulgan, the operator will endeavor to ensure the greatest possible market smartphones from Apple.
I'm sure that with iPhone 5 release the price of older models will be lower in Russia than today. Also OAO Mobile TeleSystems managers will deal with apple about iPhone in Russia price.