Pangu Jailbreak for iOS 7.1.1 Fix: PPSync Remove Guide
A Chinese group of hackers Pangu presented their Pangu jailbreak for iOS 7.1.1 devices which is untethered and proved to work for a lot of users with the iPhone 5S, 5c, 5, 4S and 4. There is one little trick though that you can do to make everything work better. You need to remove PPSync from your gadget. We'll explain what this is and how to delete it.
The new jailbreak is in Chinese and it has some strange checkbox on the same screen where you see the black jailbreak button. As some experts believe, this checkbox can harm you. Besides, if you forget to uncheck it, it will install the store with pirated applications on your iPhone or iPad.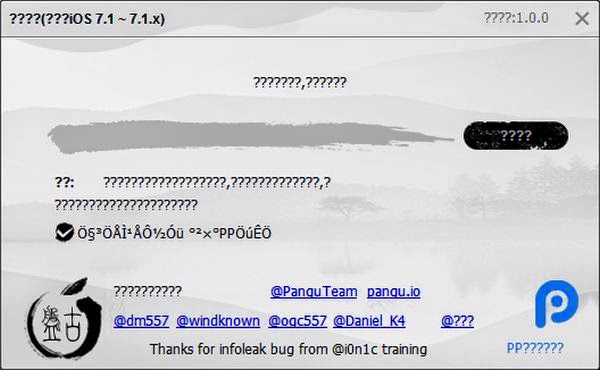 PPSyng remove is advised to users who wish to avoid any bugs and problems. As noted by
angelXwind
developer, you should not check the box during jailbreak. Otherwise, you will install the PPSync which is similar to AppSync but is in Chinese. If you have checked the weird box following untethered iOS 7.1.1 jailbreak guide, you should take these steps to fix everything.
How to Remove PPSync from a Jailbroken iOS 7.1.1 iDevice
Step 1. Go to Manage tab to add the new repo to Cydia. Select Sources – Edit and click Add to add http://cydia.angelxwind.net/ a the new repository.
Step 2. Download http://cydia.angelxwind.net/?page/net.angelxwind.completeppsyncremover from the jailbreak store and install it on your gadget.
Step 3. You can now open Settings and go to General – Profiles to delete PPStore from your Cydia app store. You will see the 25pp profile. If you don't have it, don't worry, continue with this instruction.
Step 4. Uninstall Complete PPSync Remover restores/Library/LaunchDaemons/com.apple.mobile.installd.plist and enjoy staying safe and jailbroken on iOS 7.1.1 with Pangu.