How to Set Up Friends on Apple Watch [Instruction]
Apple Watch Friends is one of the great options offered by Apple to its smartwatch users. It's not hard to set up and once you do this – you'll be able to text message your best friends or make FaceTime calls directly from the wrist [be careful as one man's Watch burned his skin, according to reports].
It is easy to add your friends to Apple Watch. Follow the guide and you'll be able to add up to 12 contacts to the watch to automatically sync them to your wearable when it is paired with the iPhone. A lot of users have both iPhone and the Watch so this is a handy feature you can enjoy.
How to Set Up Friends on Apple Watch
Step 1. Take your smartwatch. You need to click on its side button.
Step 2. We'll be using the Digital Crown now. Rotate it to get the '+' sign and click on this plus.
Step 3. You will see a list of your contacts. To proceed with Apple Watch Friends setup you'll have to rotate the Crown and locate the contact you want to be your Friend.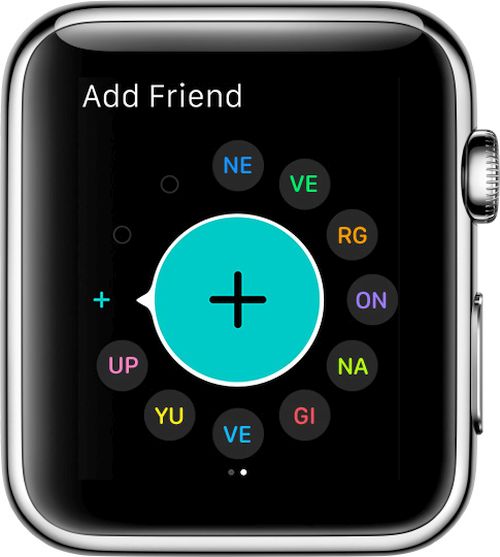 Step 4. Tap on the selected contact and it will be added to your Apple Watch Friends.
Step 5. Keep doing this for up to 12 contacts.
That's it. You can now easily access your Friends from the Apple Watch to make phone calls and send text messages right from the wearable. Remember to pair with iPhone when you want to use this wonderful option.
Users who wish to add Friends from the iPhone should simply take their smartphone and navigate to Watch application – My Watch – Friends where they will see the same '+' sign that allows adding contacts to Apple Watch Friends.