How to Set iPhone Calls Automatically Go to Speaker
A lot of users are multitasking while talking on the phone. If you have a lot of chores around the house or wish to free your hands you can always use iPhone speaker for incoming calls [you might also find interesting these simple iPhone 6 one hand use tips]. It is possible to make this your default setting.
You can normally switch any call to your speakerphone by clicking on the speaker button while you are talking but you can make this an automatic function. If your iPhone speaker for calls is not working you might have forgotten to tap the speaker button during a call. Try it and if everything is ok, just make it your default option.
How to Set iPhone Speakers for Phone Calls by Default
Step 1. When you wish to customize your iOS experience and turn on default speakerphone option you should begin with Settings. Launch it.
Step 2. Select General menu on iOS 8, 8.1 or 8.2 [Apple will soon release iOS 8.3 with new features and options, including emojis, Hey Siri and others].
Step 3. You can now use Accessibility feature that was introduced by Apple to help customers with impairments, but this feature can truly help just anyone and it can also be used for making your speaker enabled as default for all iPhone calls you get.
Step 4. Choose Call Audio Routing. This option is located right underneath Interaction.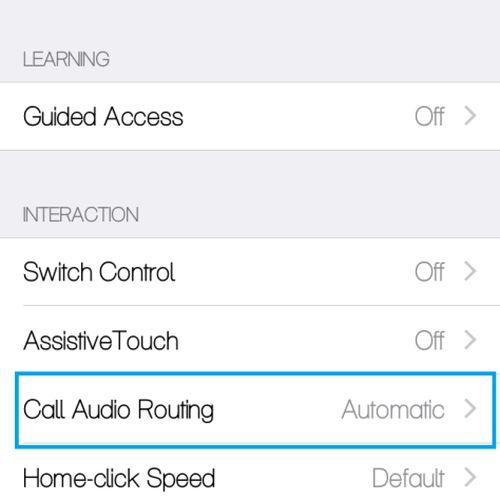 Step 5. To make your speaker automatically turn on when you make or receive calls you should choose Speaker instead of Automatic.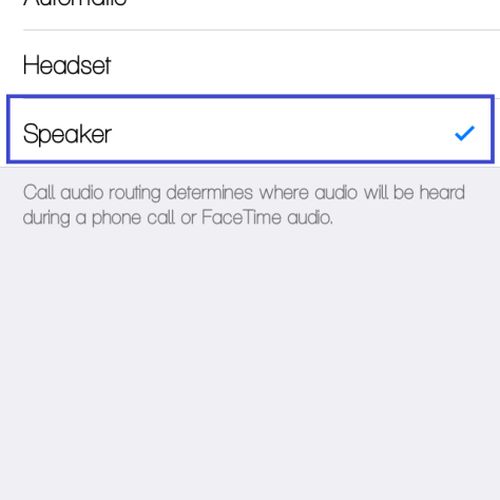 Step 6. From now on you will get all phone calls on your speakerphone. This also includes calls placed through FaceTime.
This guide is good for people who mostly like to talk on the speakerphone. When you want to use your internal speakers you should click on the speaker icon or if you want to get back to the previous settings you have to follow the instruction once again but choose Automatic instead of Speaker in Step 5.
We hope you find this instruction useful. Enjoy!