TinyUmbrella iOS 6.1.2 Update [Download Links for Windows and Mac]
There is a new version of TinyUmbrella available for Mac and Windows users. This v6.12.00 supports iOS 6.1.2, firmware which Apple presented last week. If you wish to download TinyUmbrella for iOS 6.1 devices or with the latest operating system installed you'll be able to do so after the jump, as we are about to share the direct links with you.
TinyUmbrella is the creation by NotCom known as semaphore. iPhone and iPad users get this program to backup their SHSH blobs. Such an action allows downgrading to previous firmware versions in the future. So if you ever consider to downgrade to iOS 5 or 6.x you should get the updated TinyUmbrella 6.1.2 and save your SHSH blobs for this firmware.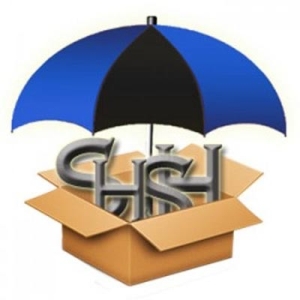 It is important to note that right now you cannot downgrade to iOS 6 operating system versions using SHSH blobs because Apple added changes to its mobile firmware. We still believe hackers will make it soon possible.
According to semaphone, users who have updated to firmware 6.1.2 can save their SHSH blobs using TinyUmbrella v6.12.00, but they must not upgrade to iOS 6.1.3 when it becomes available to public. This system is not supported by the program yet. Besides there is no jailbreak for the 6.1.3 as evasi0n exploit has been patched by Apple, according to famous jailbreakers.
iPad and iPhone owners with iOS 6.1.2 who jailbroken their gadgets via evasi0n exploit can be safe, as Cydia has surely saved SHSH blobs for them on the program's servers. They can still download the updated TinyUmbrella as this tool makes it possible to backup SHSH blobs locally.
Here are the direct links from where you can get the new TinyUmbrella with iOS 6.1.2 support: Mac users should get it from here and you should use this link to download TinyUmbrella for Windows.
You can also see our detailed instruction on how to save SHSH blobs for iOS 6.1.2 via TinyUmbrella.