Top Reason for iOS 7 Jailbreak with Evasi0n7 Untethered
Millions of users waiting for months to see untethered iOS 7 jailbreak, and now once it is released Apple seems to kill the main exploits used in Evasi0n7 program making iOS 7.1 jailbreak impossible just like it was with iOS 6.1.3 for a long while. The public iOS 7.1 firmware hasn't been presented yet, still the latest beta launched for testing showed the exploits were patched.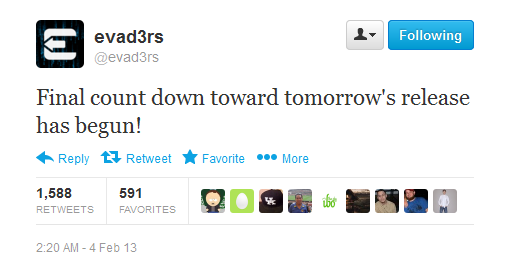 iOS 7 Jailbreak Final Countdown
It is still not clear whether hackers are able to fix the problem and release untethered jailbreaking tool in time for iOS 7.1 introduction or not. The best advice for anyone who wishes to stay jailbroken after this firmware update surfaces is to not upgrade. Stay on
iOS 7.0.4 and download
as many Cydia tweaks as you wish.
It is easy to jailbreak. Besides, you can always unlock iPhone [if you have this smartphone] via IMEI number. Factory unlock for AT&T iPhone, Verizon, Vodafone, O2, Orange and any other carrier is fast and affordable. Enjoy the double benefits with being both unlocked and jailbroken, as it might be soon impossible to get jailbreak.
Why to Jailbreak Right Now
Surely, the jailbreaking community will come up with some solution sooner or later. Still if the situation of 2013 is going to repeat itself [the new firmware versions were non-jailbroken for 6+ months] it's best to jailbreak now while you are able to do this. As soon as you update to iOS 7.1 you might not get such an opportunity.