How to Turn Off Back to App iOS 9 Feature [Jailbreak Tweak]
Sometimes you wish to dismiss and get rid of some Apple options. For example, the iOS 9 official release brought the Back to App option that exists as a shortcut on your iPhone. You can turn off Back to App iOS 9 feature if you have a jailbroken smartphone and like to use popular jailbreak tweaks you can find on Cydia store.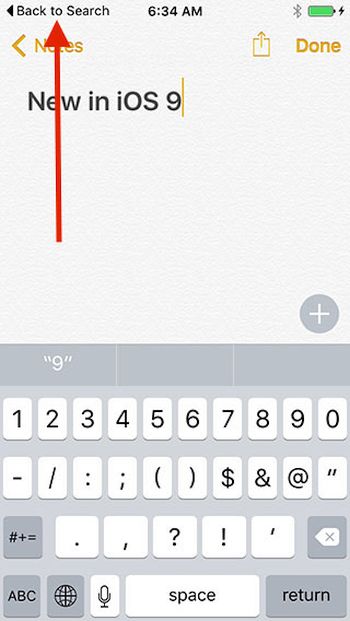 The iOS 9 update adds the menu in the top left size of your Status bar and it makes it possible to return to the previous application without the need to launch your App Switcher. While the option is useful the shortcut doesn't look too nice since it covers your WiFi signal and network indicator. This might be uncomfortable when you need to check your signal. Luckily you can dismiss this shortcut if you jailbreak iOS 9 – 9.0.2 iPhone using Pangu program. Remember that iOS 9.1 is currently unjailbreakable.
iOS 9 Back to App Disable / Dismiss / Turn Off Guide
Step 1. Download BreadcrumbsAway tweak available on Cydia's BigBoss repository. This is the fastest way to dismiss the annoying shortcut.
Step 2. Install this free of charge tweak on your iPhone.
Step 3. iOS 9 back to app turn off is simple. It doesn't actually remove the useful shortcut. Enable the tweak.
Step 4. Now when you need to look up your indicators on the Home screen you can swipe to the left on your shortcut 'Back to App' in status bar and this breadcrumb will hide to reveal WiFi and Cellular signals. Isn't it neat?
It's great when you can dismiss the tool that bothers you and still keep the great iOS 9 feature available for use. It is strange that Apple didn't think about such a simple way of hiding the shortcut.