Update iPhone to iOS 6.0.1 Preserving Baseband for Unlock
When you unlock your iPhone using Gevey SIM or Ultrasn0w, the most important thing is baseband. And if you want to perform iPhone  update to iOS 6.0.1 you have to preserve baseband and continue to enjoy unlock.
If you really want to use iOS 6.0.1 on your iPhone you have to know about the risk. If you are waiting for untethered jailbreak for iOS 6 you better don't update to iOS 6.0.1 because it is unknown if there will be untethered jailbreak for iOS 6.0.1 or higher version in the future.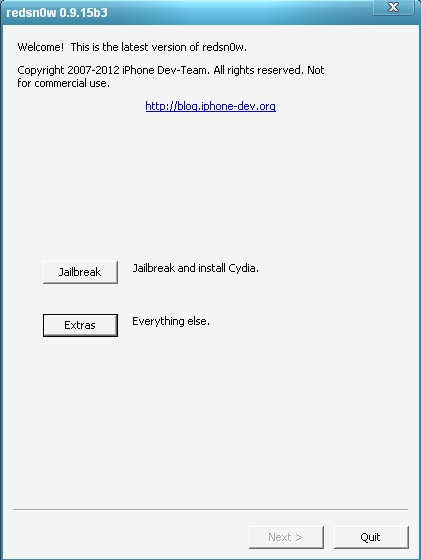 Baseband preservation is a very important thing, if you try to update your iPhone in iTunes or over-the-air your baseband will be updated too and you will not have Ultrasn0w or Gevey SIM support. So follow my guide below and I will help you successfully preserve baseband.
In case you have updated your gadget to the newer iOS 6.0.1 and lost unlock, don't worry because you can use this link to see existing iOS 6.0.1 unlocking methods.
How to Update to iOS 6.0.1 Preserving Old Baseband
Step 1. The very first thing that you have to do is to download Redsn0w 0.9.15b3 on your Mac or PC.
Step 2. Now you need to download iOS 6.0.1 IPSW file for your iPhone model.
Step 3. Unzip Redsn0w tool and run it as Administrator on Windows or Ctrl+click Redsn0w and select open on Mac OS X Mountain Lion.
Step 4. After Redsn0w is up and running go to Extras – Even More – Restore section.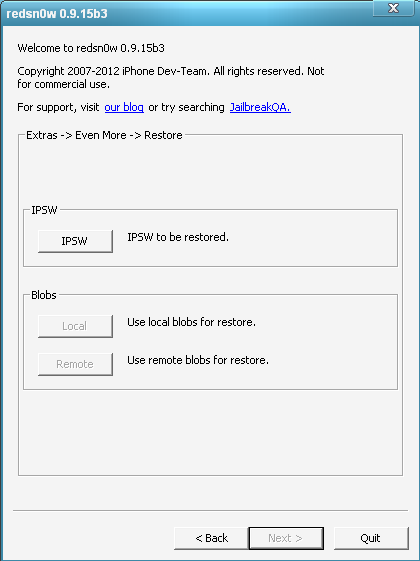 Step 5. Now click IPSW button and select iOS 6.0.1 firmware on your computer. Click Yes if you really want to preserve baseband.
Step 6. Connect iPhone to the computer using USB and click OK and prepare to enter DFU mode. Just follow on-screen instructions and remember that you can always click Back and try again.
Step 7. When your iPhone will be putted in DFU Redsn0w will exploit your gadget with Limera1n and begin update to iOS 6.0.1 preserving baseband. From this moment don't interrupt the process.
When you finish you can use latest Ultrasn0w fixer for iOS 6.0.1 to unlock iPhone 3GS or iPhone 4. Enjoy.