Update iPhone to iOS 6.1.3 While Preserving Baseband For Unlock using Sn0wbreeze 2.9.14
Now is a great time to keep unlock on iPhone if you are looking to update to iOS 6.1.3 and preserve baseband. Only with Sn0wbreeze you can do that. If you still using Ultrasn0w or Gevey Sim on your iPhone 3GS or iPhone 4 you can use 2.9.14 version to keep it.
The most recent form of sn0wbreeze is version 2.9.14, that was lately launched. It also brings support of iOS 6.1.3 jailbreak on A4 devices. This new edition of sn0wbreeze will also support APTicket validation, considering the current difficulties with APTickets.
If you are a Windows user you are lucky because sn0wbreeze is for Windows only. And if you are searching for a method to update to iOS 6.1.3 without baseband upgrade in your pre-A5 device, this new edition of sn0wbreeze is the best solution.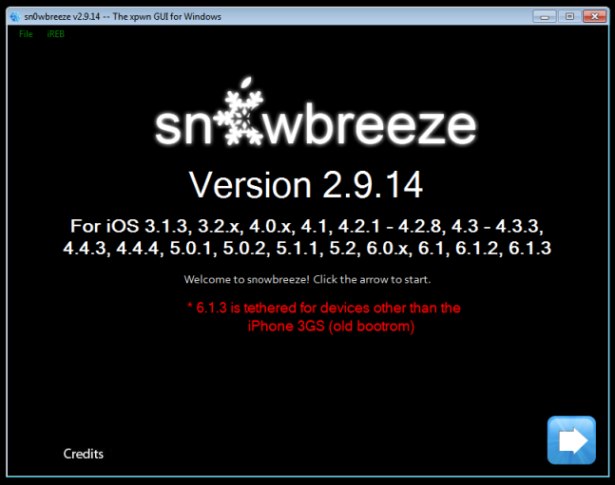 The method is quick and easy and doesn't require some special knowledge. If you look below on the requirements you will see that it.
Requirements
Download Sn0wbreeze 2.9.14 for free.
iPhone 3GS, 4 with old baseband.
Download iOS 6.1.3 firmware.
Windows PC
iTunes
Update to iOS 6.1.3 Without Baseband Update on Unlocked iPhone 3GS, 4
Step 1. Launch Sn0wbreeze.
Step 2. Now just browse for iOS 6.1.3 IPSW.
Step 3. When the program detects your device click Next.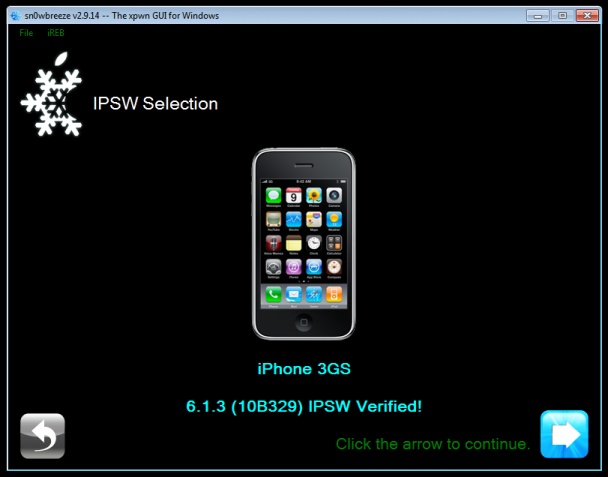 Step 4. Now you will see 4 modes in Sn0wbreeze, so if you need to preserve baseband while updating to iOS 6.1.3 you can choose from:
If you will choose Simple Mode you will be able to restore iPhone to already jailbroken iOS 6.1.3 with the old baseband.
This mode will allows you to do the same as Simple mode but also you can add some additional features to your iPhone
Baseband Preservation Mode
When using the Baseband Preservation Mode you will be able only to update iPhone to iOS 6.1.3 without jailbreaking.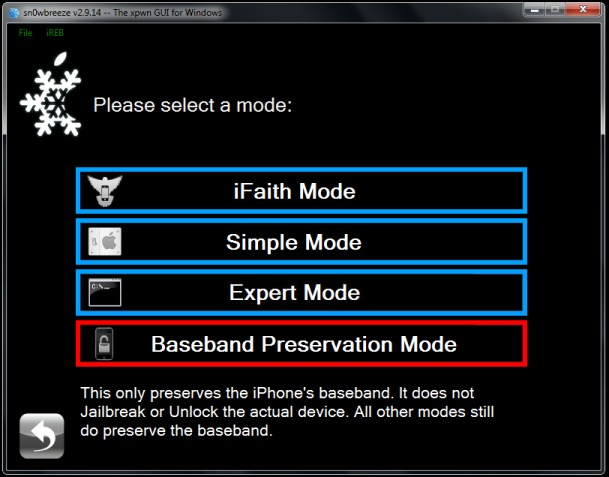 Step 5. After you select what you need you will see the message pops up depending on the mode you will choose. Simple and Expert offer you to activate (hacktivate) iPhone and baseband preservation mode will warn you that it is just update without jailbreak.
Step 6. Now step back and wait till Sn0wbreeze creates custom firmware for your iPhone.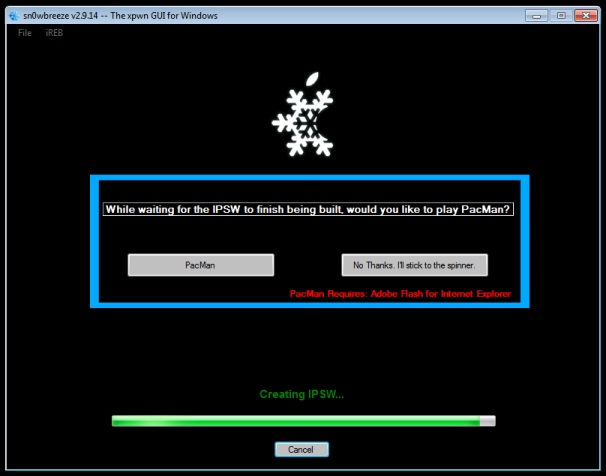 Step 7.  After the end you will see created IPSW on your desktop. Also you will see the folder with iBooty, so do steps below:
Note: If the file is absent you can download iBooty using direct link.
Launch ibooty;
choose device;
click Start;
follow instruction to enter DFU mode.

You can always use iReb r7 to enter DFU if you will get some iTunes errors during restore.
Step 8. Launch iTunes that will detect your iPhone in Recovery mode.
Step 9. Holding Shift, click Restore and choose custom firmware created with Sn0wbreeze 2.9.14.
Step 10. After restore you will have updated iPhone to iOS 6.1.3 without changing the baseband.
How to Unlock iOS 6.1.3 iPhone
Unfortunately there aren't updated Ultrasn0w or Gevey Sim for iOS 6.1.3 at the time of writing this article. So if you are waiting on it you can use this post in the future.
But you can find other methods to unlock iOS 6.1.3 iPhone, including SAM and IMEI unlocking.