Will Pangu 7.1.1 Jailbreak support iOS 8 Beta Jailbreak?
Pangu 7.1.1 jailbreak that has reportedly burnt at least two exploits as hacker Stefan Esser posted on his Twitter might help another developer BlackGeek to release his program for iOS 8 jailbreak. The creator of Geeksn0w, BlackGeek, is now teasing the jailbreaking community with his possible plans to publicly launch iOS 8 beta jailbreak for first and second betas.
It is hard to say now whether this hacker has already found a way how to jailbreak iOS 8 beta 1 and 2 himself as he says that he needs an official permission for the Chinese Pangu team for using their program. We can't say at this moment when exactly iOS 8 untethered jailbreak is to be released for public.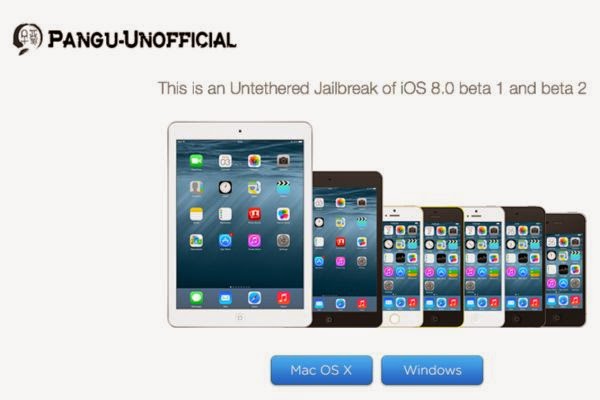 Developers are now testing the new firmware 8 that should be launched somewhere in September [some sources mention September 17 as the official iOS 8 release date]. Users who are not afraid of taking risks have also installed the new betas on their iPhones and iPads without a dev account with Apple through iTunes trick.
You can look for new or keep an eye on Geeksn0w creator's news [http://www.geeksn0w.it/Pangu_unofficial/index.html] as the untethered jailbreak for iOS 8 might appear unexpectedly just like it happened with iOS 7.1.1 jailbreak. No one even thought that the solution would become public so soon as all the famous hacker's teams said they are preserving their exploits for future jailbreaks and don't want to waste them on the current 7.1.1 version.
For now, BlackGeek assures that he took the same exploit that became the basis for Pangu creation for his program. He also changed and improved the resources use by the Pangu team of hackers from China.
In the past, the jailbreaking community stayed away of launching public jailbreak solutions for beta firmware versions because this way Apple gets a change of closing the exploits before it officially releases its new big update.