New App Store, iTunes Store, Mac App Store Outage: Apple Services Down
Users who have the iPhone and other 'fruit' devices experience Apple services outage this week [learn how to force update your App Store on iPhone]. The news about Apple store or other company's services not working is not surprising any more. It happens quiet often and the service status page sometimes shows the changes and sometimes assures everything is all right.
The App Store outage in February got many complaints from users who were unable to load the store, including iTunes, and download or update their iOS 9 applications and games. This time the official status page revealed the problems with iTunes Store not working as well as issues with the Mac and iPhone App Stores.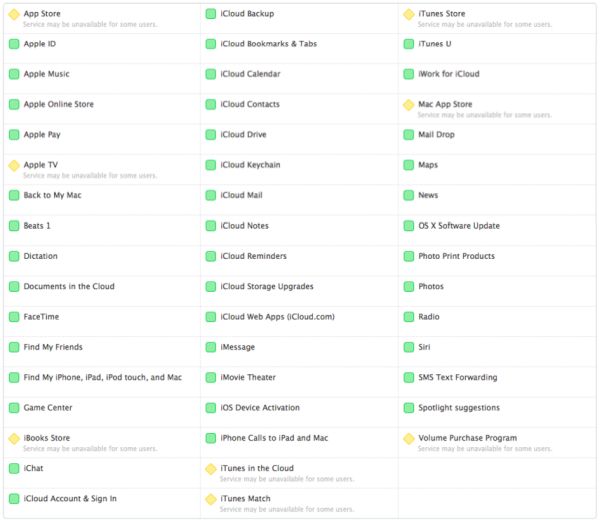 According to iPhone, iPad and Mac owners, they couldn't buy digital products sold in iTunes and App Store. They couldn't purchase apps and other things from the Mac App Store. All three services weren't working properly.
Apple officially confirmed that some of its services were unavailable for some people. It seems that the list of affected services also included Apple TV, iBooks Store, Volume Purchase Program and even iTunes in the Cloud. All these options couldn't be used by many users from all over the world.
Have you had any issues while trying to buy any iOS or OS X products recently? Apple has fixed the bugs and the outage has to be gone by now. Hopefully, there won't be too many similar problems in 2016 since there were many outages in 2015. They were mostly related to the official release of Apple products and devices.