Buggy iOS 7 Even without Jailbreak on iPhone
We all know that jailbreaking causes risks for iPhone users. It can go wrong messing up your device and leaving you non-jailbroken. Most people manage to get the good results, of course, thus millions iOS fans choose to jailbreak with free programs offered by hackers. They all understand that they performing jailbreak at their own risk.
Risks exist for non-jailbroken iPhone smartphones as well. SSL problem discovered by Apple and fixed in iOS 6.1.6 and iOS 7.0.6 updates is now fixed. But this is not news any more. Even hackers released a Cydia tweak with fix for SSL bug without update to iOS 7.0.6 used by a lot of jailbroken users.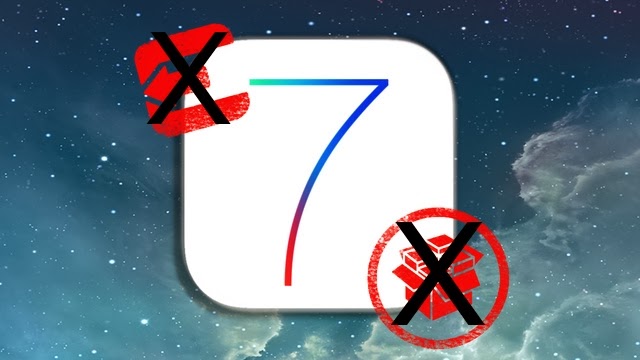 There are reports that assure different monitoring apps are able to get through the review process set up by Apple and
exploit iOS 7
firmware even if it is not jailbroken. In other words, everyone who has an original fruit smartphone is at potential risk.
iOS 7 Bugs Are Dangerous to Non-Jailbroken Users
Before snooping applications were dangerous to users who jailbreak only. The situation is different now, meaning you are as safe when you jailbreak as when you don't jailbreak. In other words, you can easily jailbreak iOS 7 without problems and more danger than customers who are against such process.
The reports were shared by FireEye researchers. Being sensitive to possible dangers means having an equal chances for staying non-jailbroken or untethered jailbreaking with Evasi0n7 tool. It's now up to you what to do with your iPhone. Hopefully no one will attack your iDevice, but Apple has to work harder fixing all the vulnerability issues experts report.
Maybe the iOS 7.1 update will offer some solutions. Still it's most likely that most problems will be gone after iOS 8 release. For now you can either stay on iOS 7.0.4 or install 7.0.6 to protect your SSL / TLS sessions. Evasi0n7 can jailbreak both versions of operating system.