How to Close All Safari Tabs iOS 9 on iPhone [Jailbreak Tweak]
It is extremely easy to open several tabs in mobile Safari however without our close all tabs Safari iPhone guide you'll have to close them one by one [here is how to open unlimited tabs in iOS 9 Safari]. Luckily, users who have the jailbroken iPhone running iOS 9 can use one Cydia tweak to close all the opened tabs with a click.
The tweak adds an X button and when you press on it you'll be able to close all Safari tabs without any issues. This is something that can be down on jailbroken iDevices.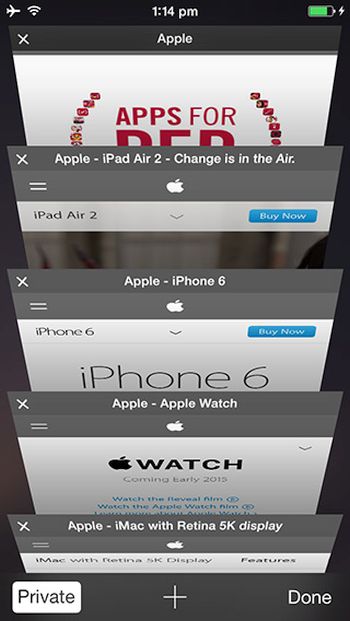 How to Close Safari Tabs on iPhone
Step 1. Make sure your iOS 9 iPhone is jaiblroken with Pangu program which is the only tool that can untether Apple's iOS 9 – 9.0.2 platforms. Unfortunately users who downloaded iOS 9.2 via direct ipsw links or iOS 9.1 cannot use Pangu to jailbreak.
Step 2. Launch Cydia store and search for free Safari Close All Tabs program [it is possible to close iPhone browser automatically].
Step 3. To close all Safari tabs iOS 9 you should download and install the tweak on your handset.
Step 4. There is nothing to configure. The tweak is simple and offers only what it promises to users.
Step 5. If there are tabs you wish to leave open add them to whitelist. Click on the tab icon in Safari. This way you'll open the tab switcher menu where you can click-hold on it with both fingers and this way whitelist Safari tab on iOS 9. This method will add a lock button to the tab. When you close all tabs this one will remain open.
Step 6. The jailbreak tweak is simple and fun. It's the fastest way to close many tabs at once and even leave some of the tabs open at the same time.
Isn't it a fun addition to your iPhone? The best part about the program is its free cost.