How to Get iOS 9 Safari Split Screen on iPad [Jailbreak Tweak]
It has become possible to get iOS 9 Safari split screen option on the iPad. You know that iPad users can enjoy the real split-view multitasking after iOS 9 update however this feature is not available for the iPad Safari tabs unless you are jailbroken. Pangu is the iOS 9 – 9.0.2 jailbreak that gives you access to tons of Cydia tweaks that allow customizing the smartphone the way you want. You'll extend iOS 9 split view iPad feature with deeper meaning.
So if you have the iPad that supports the Split View and is jailbroken you can go ahead and download one jailbreak tweak. Learn what the app offers and how you can install it in this post.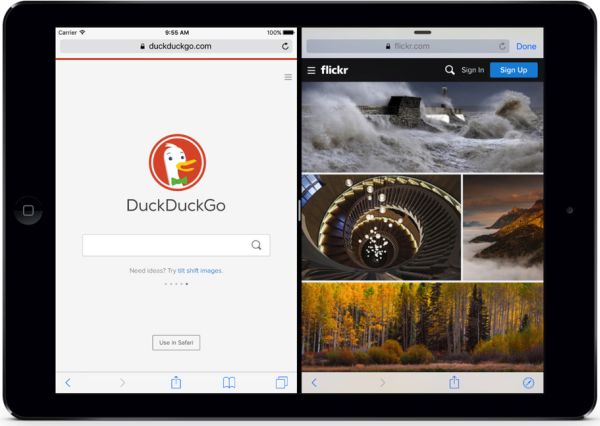 Using Safari Split Screen iPad Option
Step 1. Go to Cydia and download the $0.99 Sidefari jailbreak tweak for iPad. Unfortunately it doesn't work on the iPhone.
Step 2. The jailbreak app adds two webpages ini Split View. You'll be able to use both tabs at the same time.
Step 3. The iOS 9 Safari split screen allows opening a page in Safari and then invoke Sidefari in your Split View menu. This tweak is like a companion to your browser however it doesn't offer any other options or features you might have hoped to see.
Right now the tweak brings Safari Split View to new iPad Pro device, iPad Air 2 and iPad mini 4. All other Apple tablets do not support the multitasking offered by iOS 9 platform.
By the way, you can send up to 50 links from Safari to the tweak and this app will hold them in its history.