Downgrade iOS 5.1.1 To iOS 5.0.1 (5.0) on A4 Devices
You may notice that new iOS 5.1.1 was released yesterday. This new iOS from Apple brought some improvements and bug fixes. For example you can see that there came improvements in taking HDR photos, improvements in syncing Safari bookmarks and Reading list and also some bug fixes as Airplay video playback and "Unable Purchase".
You can use this link to download iOS 5.1.1 from direct links and find out more about its new features.
However as was said by MuscleNerd there was possible to downgrade iOS 5.1.1 to iOS 5.0.1 or iOS 5.0 using iFaith 1.4.2. So if you accidentally updated your iOS then you can use my guide to  downgrade it for untethered jailbreak.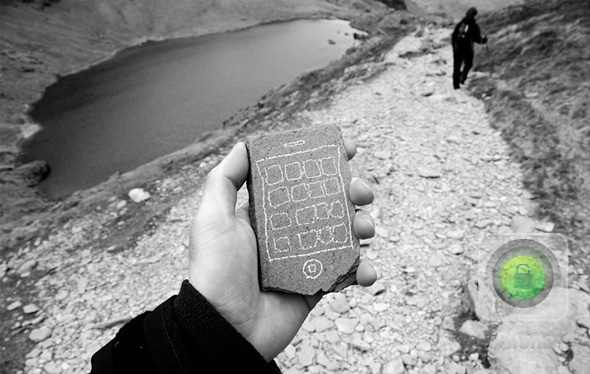 You can also go here to jailbreak iOS 5.1.1 using latest RedSn0w 0.9.10b8b but this jailbreak will be tethered. Also there is information that it is possible to jailbreak or downgrade iOS 5.1.1 on iPad 3, iPad 2 and iPhone 4S. I think that this possibility will come with release of untethered jailbreak for iOS 5.1 from pod2g. So if you are A5's gadget user than just be patient.
So if you your are A4 device user then you can use my guide to downgrade iOS 5.1.1 to iOS 5.0.1 (5.0), but first there are some requirements that you must know.
What You Need for iOS 5.1.1 Downgrade
Windows PC
iPhone 4, iPhone 3GS, iPad (1) and iPod Touch 4G/3G
How to Downgrade iOS 5.1.1 to iOS 5.0.1/5.0
Step 1. The very first thing you need to do is to use iFaith from iH8Sn0w to dump the SHSH blobs off your iGadget for the firmware you are running.
Step 2. Run iFaith and click OK button after reading warning.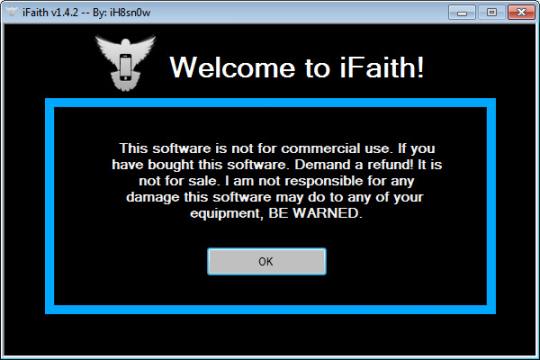 Step 3. Next click Build *signed* IPSW w/Blobs button.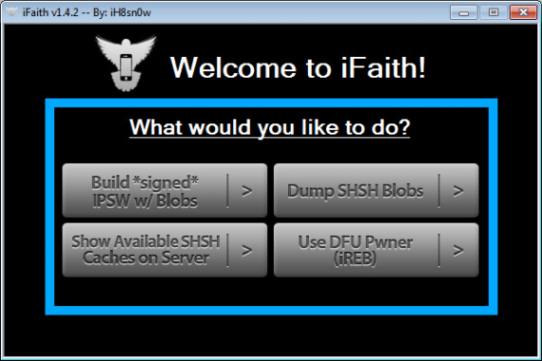 Step 4. Browse for saved SHSH blobs for the iOS 5.0.1 or iOS 5.0.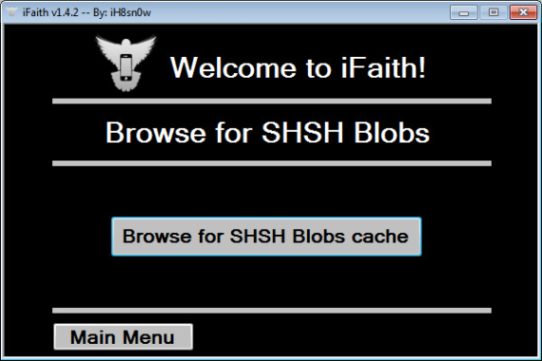 Step 5. Now browse for iOS 5.0.1 or iOS 5.0 firmware file. To download iOS go here.
Step 6. After you choose your needed iOS firmware iFaith began creating your custom firmware file.
Step 7. After creating custom firmware file go to iFaith main menu and click Use DFU Pwner and follow the instructions.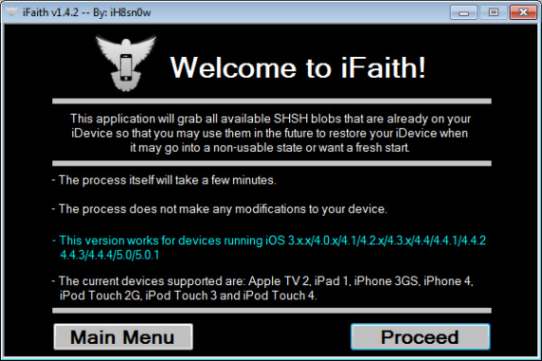 Step 8. Now if your iGadget is in DFU mode, open iTunes and holding down Shift (Option on Mac) click Restore button and restore your iPhone to the custom firmware you have created.
Update: Perform iOS 5.1.1 downgrade using RedSn0w 0.9.10b8b.
And that's it. You can enjoy your A4 gadget on iOS 5.0.1 or iOS 5.0. In case there will be iTunes error 3194 the go here to fix it.
I hope this guide was useful for you and you have no questions about it. But if there are some then you can ask me in the comment section below.