Jailbreak iOS 5.1.1 Semi-Tethered With Redsn0w [How To]
Apple released iOS 5.1.1 to fix some security issues and bring some minor improvements yesterday and already today you can jailbreak iOS 5.1.1 semi-tethered on iPhone 4, 3GS, iPad 1, iPod Touch 4g, 3g both on Windows and Mac. No support for A5 devices (iPhone 4S, iPad 2 and iPad 3) yet. But we hope that pod2g or ion1c will release the solution for devices left behind soon. By now we strongly recommend iPhone 4S, iPad 2 and iPad 3 users to stay away from the update if they want to keep their jailbreaks. Update: There is news that updated RedSn0w that will come soon will solve that problem. MuscleNerd confirmed on his Twitter account that the latest version of redsn0w 0.9.10 b8b can manage iOS 5.1.1 jailbreak.

How to jailbreak iOS 5.1.1 semi-tethered with redsn0w 0.9.10 b8b (iPhone 4, 3GS, iPad 1, iPod Touch 4g, 3g):
For successfully jailbreaking your device you need following components:
Step One: Run iTunes and connect your device to PC.
Step Two: Update your device to iOS 5.1.1 through iTunes if you didn't yet.
Step Three: Put your device into DFU mode (instructions on how to do that are here)
Step Four: Unzip redsn0w and run it. You should see your device connected.
Step Five: Click Extras and choose Select IPSW.
Step Six: Show redsn0w path to the iOS 5.1 (not 5.1.1) firmware you've downloaded previously.
Note: You need to select the older firmware as redsn0w didn't update for the new firmware yet. However this doesn't affect the quality of jailbreak in any way.
Step Seven: Go back to the main menu and click Jailbreak.
Step Eight: Just wait until the tool performs jailbreak. That should take up to 10 minutes as usual.
Step Nine: Once your device is loaded, you'll see a white Cydia icon on your SpringBoard. You need to boot tethered in order to get it back to normal.
Step Ten: Put your device back into DFU mode.
Step Eleven: Go to redsn0w's Extras menu and select Just boot option.
Step Twelve: Once your device boots up you'll see the usual Cydia icon on SpringBoard. Now you can contiue to the next stage to make your jailbreak semi-tethered.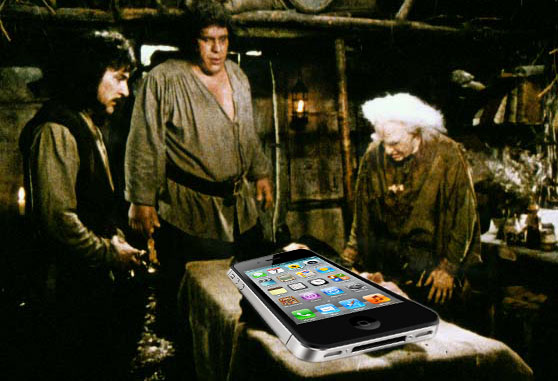 Note: Semi-tethered jailbreak is an option that allows your device to boot without connecting it to computer and using redsn0w. There's almost no chances that your jailbreak apps will work after you boot using this method. The main reason for booting semi-tethered is to be able to use the main functions of iDevice until you get to the PC and boot tethered.
Semi-tethered boot for iOS 5.1.1:
Step One: Run Cydia and navigate to Sources.
Step Two: Add this url: thebigboss. org/semitether
Step Three: Search for SemiTether and install it.
Step Four: Reboot your device.
Step Five: Hooray! Now you'll never stuck on Apple's logo on iOS 5.1.1.
Update: Also it is possible to downgrade iOS 5.1.1 to iOS 5.0.1 or 5.0 and perform untethered jailbreak on your A4 gadget
If you think this post is useful, don't forget to click the share buttons below and comment!