Get HD Voice Support on AT&T iPhone 5 / 4S
AT&T iPhone users are lucky to get a new hack from iTweakiOS team. You can improve your phone calls quality and get HSDPA support for free and you don't have to jailbreak your iOS 7 iPhone as the tweaks works perfectly well on non-jailbroken smartphones.
We'll tell you how you can install this tweak and what you will get afterwards. Hopefully our easy-to-follow guide will save your time and in a couple of minutes you'll enjoy all the new features and updates.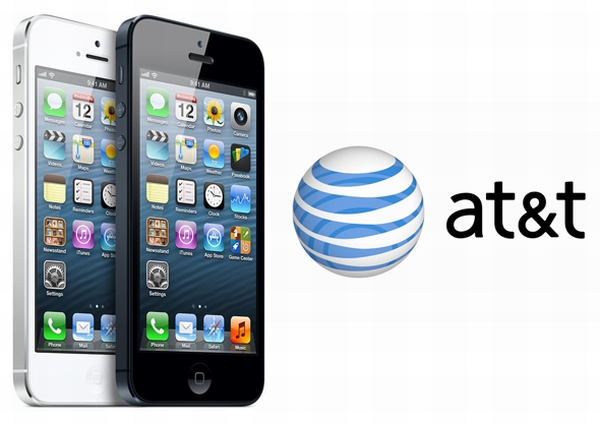 Hacked AT&T Carrier Update
Carrier update hacks have been presented for different operators including T-Mobile, Sprint and hack for AT&T. They have brought different options, but they have mostly either increased the signal strength or improved download speeds.
This time the new iPhone 5 HD Voice option is offered along with the program [it works on T-Mobile iPhone 4S but with another hack]. The tweak works with your audio quality and as the result you enjoy better quality phone calls because the hack supports Wideband audio on AT&T devices. This upgrade also supports Release 7 HSDPA.
How to Install iPhone 5 HD Voice AT&T
The whole process is very simple.
Step 1. Download hacked AT&T carrier update for your gadget. It will appear on your computer under the name
ATT_US_14.6_iPhone.ipcc
so save it, for example, on desktop.
Step 2. Connect iPhone 5 or 4S to Mac machine or Windows PC. Remember to backup your data.
Step 3. Make sure iTunes accepts custom carrier bundles. If this feature is disabled, enable it.
Step 4. Mac users should open your Terminal command and add this information:
defaults write com.apple.iTunes carrier-testing -bool TRUE
You can skip the next step and go to Step 6.
Step 5. Windows users should skip Step 4 and do the following thing. Those who have 32 bit system must launch command prompt and add this:
"C:/Program Files/iTunes/iTunes.exe" /setPrefInt carrier-testing 1
Those who have 64 bit system should add this:
"C:/Program Files (x86)/iTunes/iTunes.exe" /setPrefInt carrier-testing 1
Step 6. After you have entered the information from Step 4 or 5 [depending on your operating system] you should press your iPhone tab and click on "Check for Update" or "Update" option while pressing down SHIFT on Windows or ALT/Option on Mac.
Step 7. Find the file you have downloaded for AT&T iPhone in Step 1 and launch it.
Step 8. Restart your iPhone. Hopefully, you can now get all the new features. In case you don't, launch Settings app and try to Resent Network Settings.
How to Revert Settings for Non-Jailbroken iPhone
You can always get back to your original carrier settings.
Step 1. Start by going to Settings – General – Reset – Erase All Content and Settings.
Step 2. Now you should reboot into iTunes.
Step 3. Select the feature called Restore From Backup and get your data back or just Restore via iTunes and use clean iPhone.
So there is no risk to try this tweak on your iPhone. By the way, there is no guarantee it will improve your HD Voice because this hacks depends on cell towers location, your location and population density in your area.