iOS Exploitation Training Course in Europe Allows to Jailbreak iOS 6.1.3
Anyone who is interested in jailbreaking iOS 6.1.3 untethered is offered to take a course organized by i0n1c. It will take place in Germany and last for 5 days this September. The price is pretty expensive. Right now the entering fess is 4,000 EUR and it will become even higher for users who purchase their tickets later this summer.
Another well-know hacker p0sixninja released his openjailbreak source for iOS hacking to give the possibility to other hackersto store and use exploits for jailbreaking. But here i0n1c offers training courses.
Hacker i0n1c [Stefan Esser] is well-known among other jailbreakers. He was the one who created the iOS 4.3.x untethered jailbreak and shared it with the iPhone Dev-Team. He also enjoyed teasing users as he didn't contribute that much to the jailbreaking afterwards. His idea to create iOS kernel and exploitation training might sound appealing to some people who have bunch of extra bucks in their pockets.
While we are waiting for iOS 6.1.3 untethered jailbreak from UnthreadedJB this idea is cool but not free and not for everyone. But keep reading and find out what it can give jailbrerakers around the world.

iOS 6.1.3 Jailbreak i0n1c
According to the hacker, he got a lot of requests to organize a workshop. So the course on iOS security and exploitation has been created and it is focused on Apple mobile firmware kernel. Besides, i0n1c assures there are vulnerabilities to develop an untethered jailbreak for iOS 6.1.3 and he has them. Is this just an attempt to promote his course or real news?
We can't answer this question. We've heard that other hackers are not going to release any iOS 6.1.3 and 6.1.4 jailbreak as they are waiting for Apple to introduce its next iOS 7 firmware this fall. Users are also waiting for this release and hoping it will be closely followed by untethered iOS 7 jailbreak.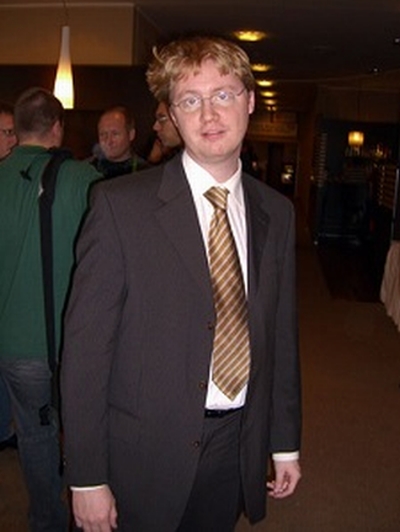 Wanna Jailbreak iOS 6.1.3 Yourself?
Developers and hackers who are planning to spend a few thousand bucks to attend the event by i0n1c might release the untethered jailbreak for iOS 6.1.3… Who knows? What if the training is interesting and must-see? Do you think you could be the one to find a new vulnerability in the fruit operating system's kernel? By the way, only 15 seats are available.
We'll keep an eye on this event and let you know all the details about the training and workshops. Stay tuned and learn everything about iOS jailbreaking!