New iPhone Leaked Images 2016: Look at iPhone 5se
We've heard different rumors about the upcoming iPhone 2016 model. However this is the first time we hear about iPhone 5se. The new leaked images show this brand new smartphone in comparison with iPhone 5 that was released long time ago.
If you take a look at the new iPhone leaked images 2016 you will see the iPhone 5 resting beside the iPhone 5se. A lot of people can easily confuse this smartphone with the iPod touch. Others continue searching for differences between the two devices.
There were many rumors about iPhone 6c, iPhone 7, iPhone 7c and now we hear about iPhone 5se. Apple never released any 'se' handset yet. Still the leaked image promises this new phone. Is it just another rumor to keep customers curious about what to expect in 2016 from Apple? Or is it the real leaked gadget we would see later this year?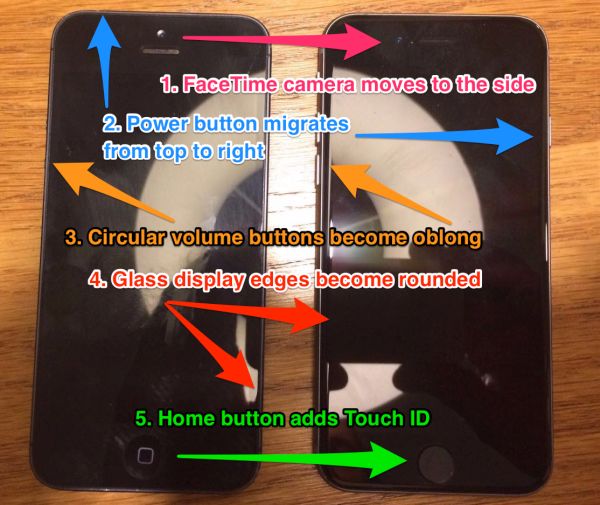 Experts already compared iPhone 5 and iPhone 5se and pointed to all the differences between the two models. They note that the iPhone 5se gets some changes. Apple is believed to reposition the Power button, FaceTime camer and make more rounded edges, change the shape for volume, make Home button with Touch ID etc. This gadget comes with 4-inch display and different rumors say Apple should unveil the 4-inch iPhone in 2016. It is just hard to guess its real name. Would it be iPhone 5se or iPhone 6c / 7c?
More rumors are yet to come. Different sources think Apple could release the smaller smartphone in the spring. Still there are rumors about it being launched in September along with the next generation iPhone 7. The iPhone 5se could get Hey Siri along with A9 processor. Apple is expected to present something curious, innovative and must-have to make millions of iPhone 6 owners want upgrade in 2016.