iPhone Space Invaders Gameplay Works from iOS 9 Home Screen
iPhone Space Invaders is a fun game you can play right from your Home screen if you are running iOS 9 platform. This classic game is available to all users who are jailbroken. Right now you can only jailbreak iOS 9 – 9.0.2 iPhone with Pangu since Apple patched the exploits starting with iOS 9.1 upgrade.
There is one cool jailbreak tweak you can use. It is called SpringInvaders. If you install this tool from Cydia store [you can download it from the BigBoss repo at $0.99] you'll get a chance to play your favorite classic arcade right from iPhone Home screen.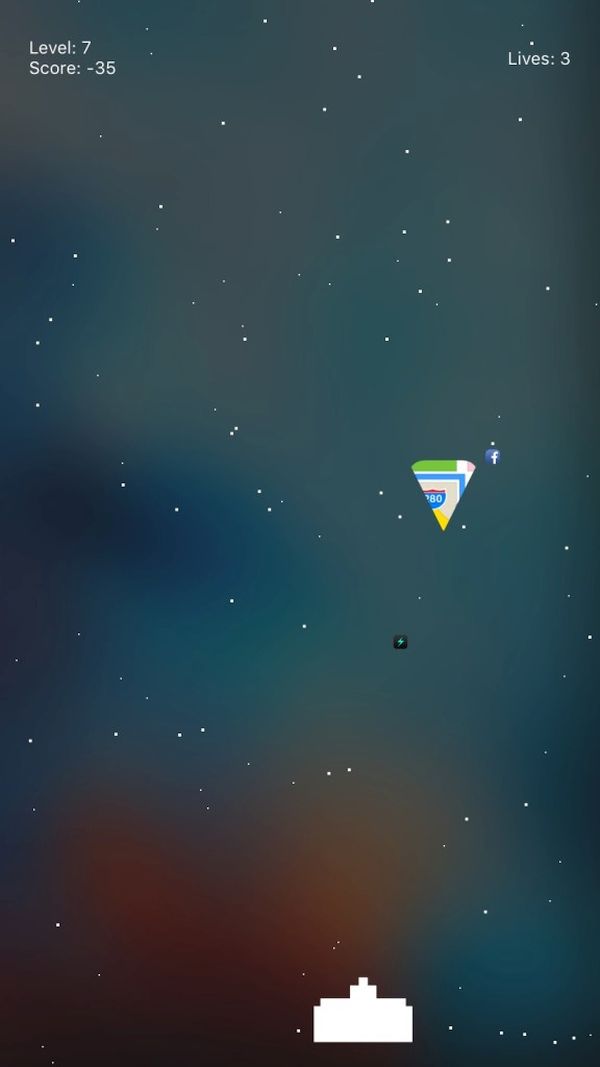 By the way you can play game from iPhone Home screen on iOS 8 as well because the jailbreak tweak supports both iOS 9 and iOS 8 platform versions.
Since you'll be playing from your Home screen you will see no aliens. Instead you'll have to shoot your iOS 9 or iOS 8 app icons on iPhone and control the spaceship to fight with them. Move the spaceship by tilting right / left and tap on the screen when you are ready to fire bullets at the application icons. This game is pretty fun especially if you are jailbroken.
You will score 10 points for each bullet that reaches its aim. If you miss a shot you'll lose 5 points [here is the list of top free 2016 iPhone games]. If you wish to shoot several app icons at once you can tap – hold on your display and create a huge sized bullet.
You can configure the game using Settings. Turn it on and off. Launch the game using Activator gesture [remember to set it up in Settings] and select difficulty level. Isn't it fun to play the game like this on your iPhone right from the Home screen?