Using Passbook in iOS 6 With all the Features
During the WWDC conference Apple introduced its new application and promised new OS users an ability of using Passbook in iOS 6 – it is intended to store tickets, coupons, coupon cards, etc. in digital form and in one place. Despite the fact that with iOS 6 Beta running on iPhone Passbook can be fully operational application it will not be useful because of lack for already mentioned tickets, coupons, etc. User will see only a blank page.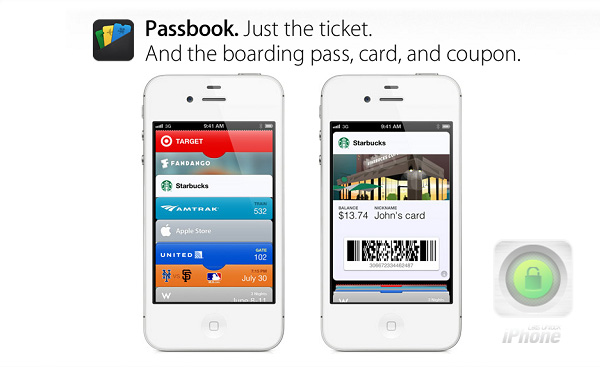 Fortunately, the ability to add virtual tickets and coupons in the Passbook exists and it does not need to wait until autumn when Apple itself officially launch the application and developers will start to build his support in their applications. So let's download the iOS 6 and install the Passbook.
How you add your own content on Passbook in iOS 6? The method based on the use of the PassSource website, created specifically for this application. All that is necessary to make is to perform a few simple steps:
Open website PassSource.com on your iPhone with iOS 6 and choose which type of a card (ticket, coupon, discount cards) you want to create
Fill in the information fields, for example, by specifying the name of the owner or the card number
Click "Create" button
After all this the set up card will open in the Passbook application and will be available for viewing. Also you can check out what apps are compatible with Passbook and enjoy it.
All this makes the program very efficient and allows us to estimate its potential fully before its official launch. Together with iPhone 5 NFC chip they can make iPhone really the most advanced smartphone on the market and free Apple's gadget users from the need to carry their real wallets with. iPhone could now be also a credit card. But assuming this will be so another problem appears here – phone security. So before using Passbook in iOS 6 check out what iPhone viruses are and how to protect yourself from them.
How do you think, will Passbook be a new revolution in mobile devices usability or it's just another useless app like Newsstand? Share your thoughts below.