How to Get Picture in Picture on iPhone 6, 5s in iOS 9
Apple introduced Picture in Picture feature as exclusive option for particular iPads. iPhone and iPod touch owners and users with unsupported iPad models might also want to get Picture in Picture mode on iPhone and other iDevices. Is it possible to achieve? If you are running iOS 9, 9.0.1 or 9.0.2 – everything is possible for you.
We'll explain how to get Picture in Picture on iOS 9 but this will also have some requirements you have to meet. Ordinary users with iOS 9 update cannot just enjoy the option since it is created specifically for select iPad versions and allow watching movies and accept Facetime Calls while performing other tasks simultaneously since the videos can run in the small floating windows.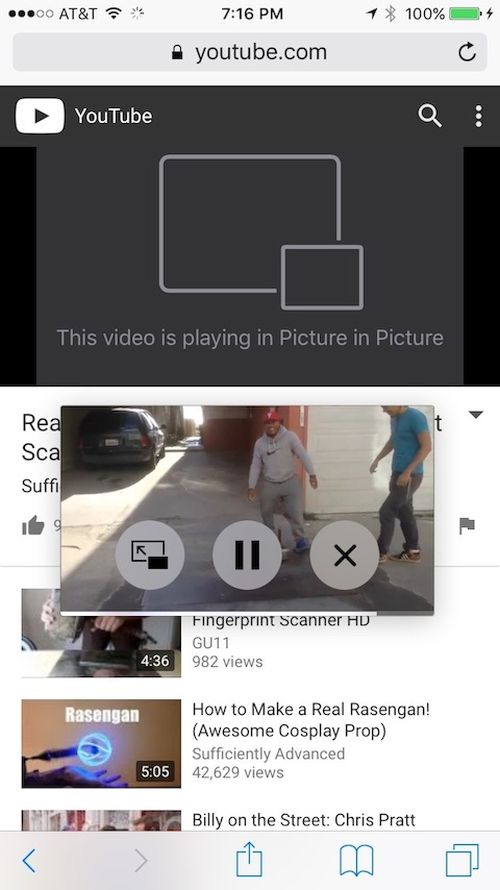 Picture in Picture iPhone 6 iOS 9 Requirements
You should have any iPhone that is running iOS 9 or iPad that is not supported by the new feature but has iOS 9 installed on it. Is there anything else you'll need? Absolutely! There is a guide how to jailbreak iOS 9, 9.0.1 and 9.0.2 with Pangu, the only untether tool available today to public. If you didn't install iOS 9.1 you have the chance to still jailbreak and enjoy the extra features not present on the most recent platform version.
How to Get Picture in Picture Mode iPhone iOS 9 Guide
Step 1. Being jailbroken you can download Cydia tweaks and enjoy some interesting additions to your firmware [modern tweaks also let you bring 3D Touch option to Cydia store]. The Cydia has the tweak called Pegasus. You can get it from the BigBoss repo however it costs $2.99. Unfortunately this solution is not free.
Step 2. If you choose to use the tweak, download and install it. The program comes without any configuration.
Step 3. With the iOS 9 jailbreak app installed you will find a new button that appears in videos. It is right next to your Pause option. Click on this button to detach the small window with the movie or other video.
Step 4. The detached window can be moved and resized without issues.
Step 5. You are able to use other applications with the small window floating on your iPhone 6 or iPhone 5s screen.
Step 6. If you need to reattach you video – just double tap on your small window.
Pegasus doesn't work with all applications at the moment. It only supports a number of apps. If you cannot detach the video – the app is simply not supported.